As Willie Nelson has said a million times… "On the road again…"
When Josh asked me to log in and start updating these things with stories, I was pretty hyped. I'm stoked to get the ball rolling with this gem.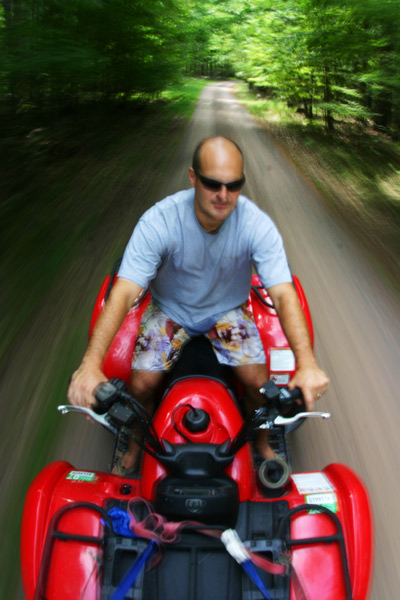 Northern Wisconsin is full of Snow-Machines and 4-Wheelers. Pete bought this beast to plow his driveway. I'd been trying to come up with a unique idea to get a good prospective of him driving it. So we jury rigged some flashes off the side, hooked up some rachet straps and I cantilevered myself over the front end and started down the road. What you don't see is that the back two wheels were NOT on the ground. My fat ass was too heavy on the front end and we did endos down the road at 5 miles an hour until we had the right photo. Riskin' life for mediocre photos… As Frank said… "That's Life."
See more at www.tobiahdeutsch.com
…
Thanks for the LOVE Tim. I'm happy to be aboard and manning the poop deck .