Did any of you tards go to the Blind premiere last night? Didn't look like it. Well, I went as did a few of my friends, and the video was pretty good. I was a bit dissapointed with Creager – he usually blows my mind. Maybe it's just that everyone else in the world is getting so good that no one really stands out anymore. Kind of sad. Anywho, that Evan Schiefelbine kid killed it and so did some other guy. Just go buy(download) the video and see for yourself. Jake Brown is insane.
"Ravecam" has been safely recovered. Still no pics though.
So I hear that Plan B is making a comeback soon. If you haven't heard, the team line up looks something like this; Paul Rodriguez, Tony Trujillo, P.J. Ladd (still thinking about it), Colin McKay, Danny Way and Ryan Gallant (also still thinking about it). Pretty good roster there. Hopefully they will back it up with some good product. Maybe a video too.
Remember this little seniorita? So cute.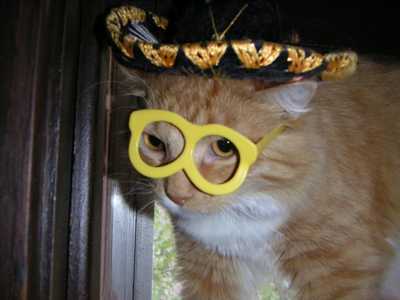 Later nerds.