I know I wax nostalgic quite a bit, but honestly those were the best times for me within my years of skateboarding. In my earlier years there was a company that hooked me up that was based out of Minneapolis called Molotov. They flowed a few other Milwaukee skaters and had a relatively large following here. The company was run by a fellow by the name of Andy, and he brought originality and creativeness to everything he did. At the time, he was one of my biggest influences regarding art and design. He kept it simple and it worked. The other rad thing about Molotov was the fake pro models. He would take a phone book, randomly pick a name and put it on a board. Andy was way beyond his time and unfortunately in the early 90's his company went away due to skateboarding taking a huge shit.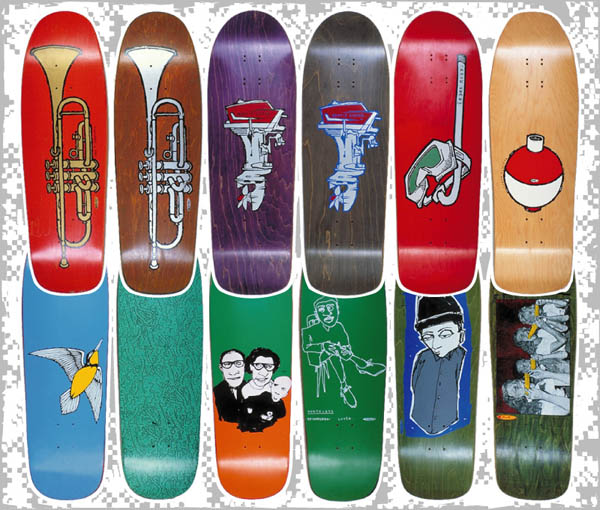 These were the decks produced by Molotov.
Fortunately, for the world, Andy is still making art and producing some limited run decks from time to time. He still loves skateboarding and hopefully will re-release some of the old Molotov stuff so I can buy it and keep it forever.
If anyone out there has any Molotov stuff laying around, shoot me an email. I would love to look at it or maybe even buy it from you.
Later nerds.