February 2007. The first video that I made in that year. A new era in a way. I say that because this was the first clip in a long time that had footage that was filmed specifically to use on the website. For the previous few years I had been filming stuff to only put into bigger productions. Maybe we can consider it a relapse. Or a devolution.
When I had first started the site it was the same, filming specifically for the site. There was no bigger purpose, until there was. The web stuff fell off. This was the return.
Mini Video 35 – Bad Reputation from Josh Ellis on Vimeo.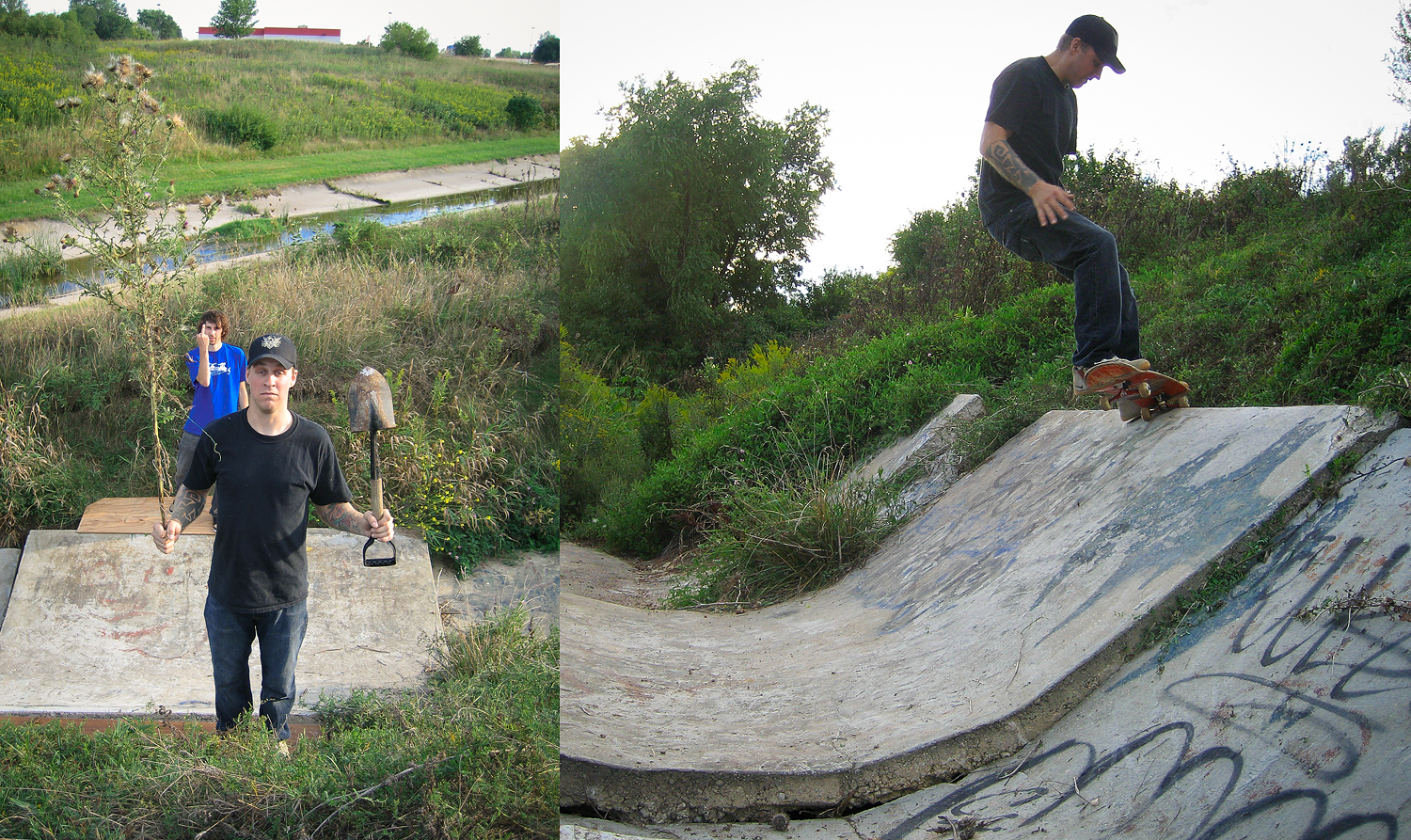 A small mission to the Batman ditch. An early Milwaukee "street" spot. It was barely standing nearly a dozen years ago when we filmed this. It doesn't exist at all anymore. All of the dirt under the banks washed away and it collapsed. Anyway, we travelled there with some wood to make a janky roll in so the ditch could be skateable for one of the last times in history. Some minor yard work was needed, and then the crew was able to relive the glory days of the past. Unfortunately no one thought to bring chains and/or jousting equipment for a proper gladiatorial battle of wits and physical endurance.
The Batman logo, seen above, was a true vintage skate rat scrawling from the 80s. "It belongs in a museum!", isn't that what Indiana Jones says? If only there was a way to look up famous movie quotes. I hope someone invents a technique soon.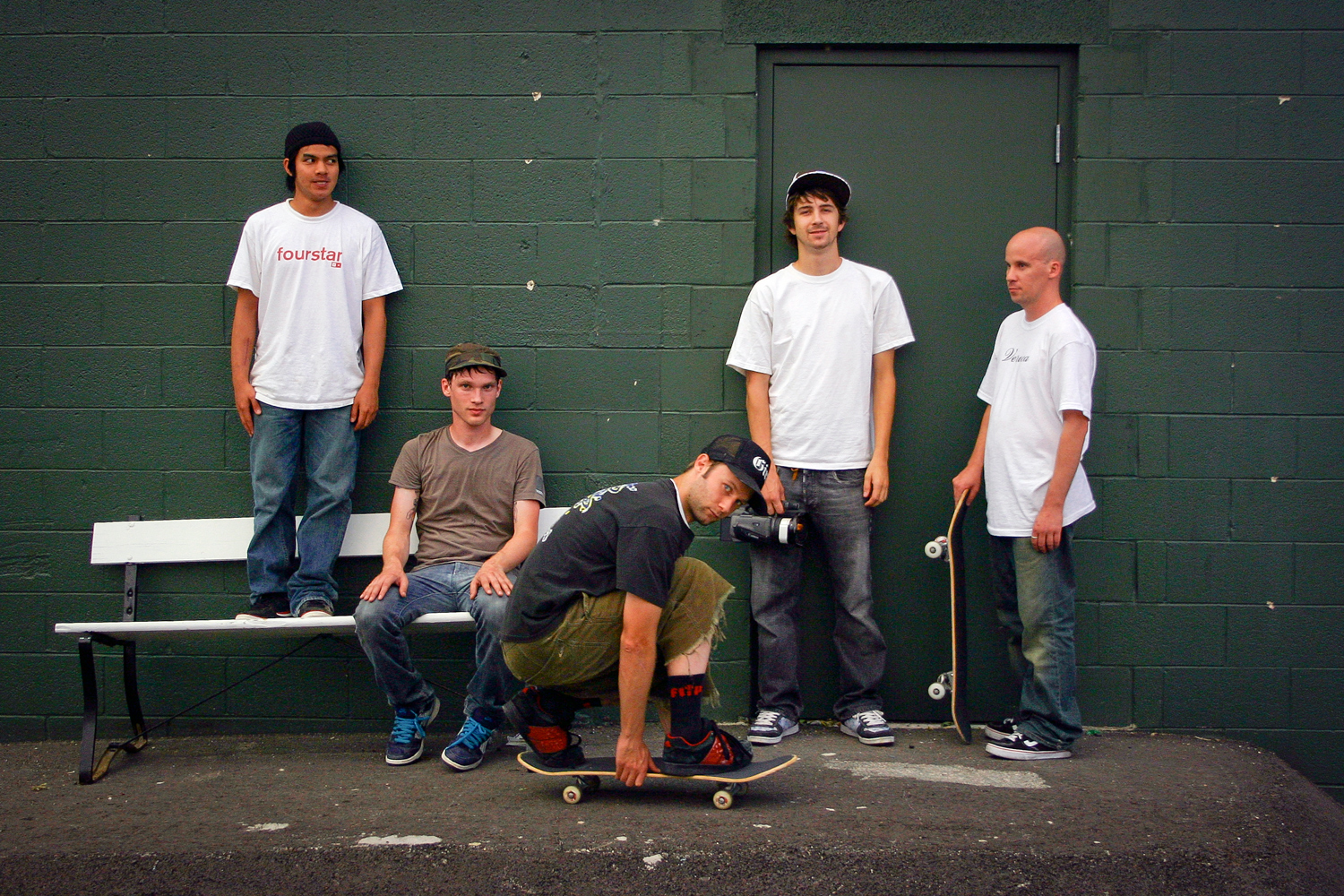 I realized I lied when I claimed I was filming all of this stuff to specifically use it on the website. It was more like a dump of "throwaway" footage, but the opposite. We were deep in the creation of the Beez videos at this point. The footage included in this webclip was too normal/good to be included. I must've decided to get rid of the good clips so they wouldn't go to waste.
This group photo was taken right after I was filmed doing a wallride over a bunch of nude Barbies which Russ later edited to emotionally disturbing experimental music.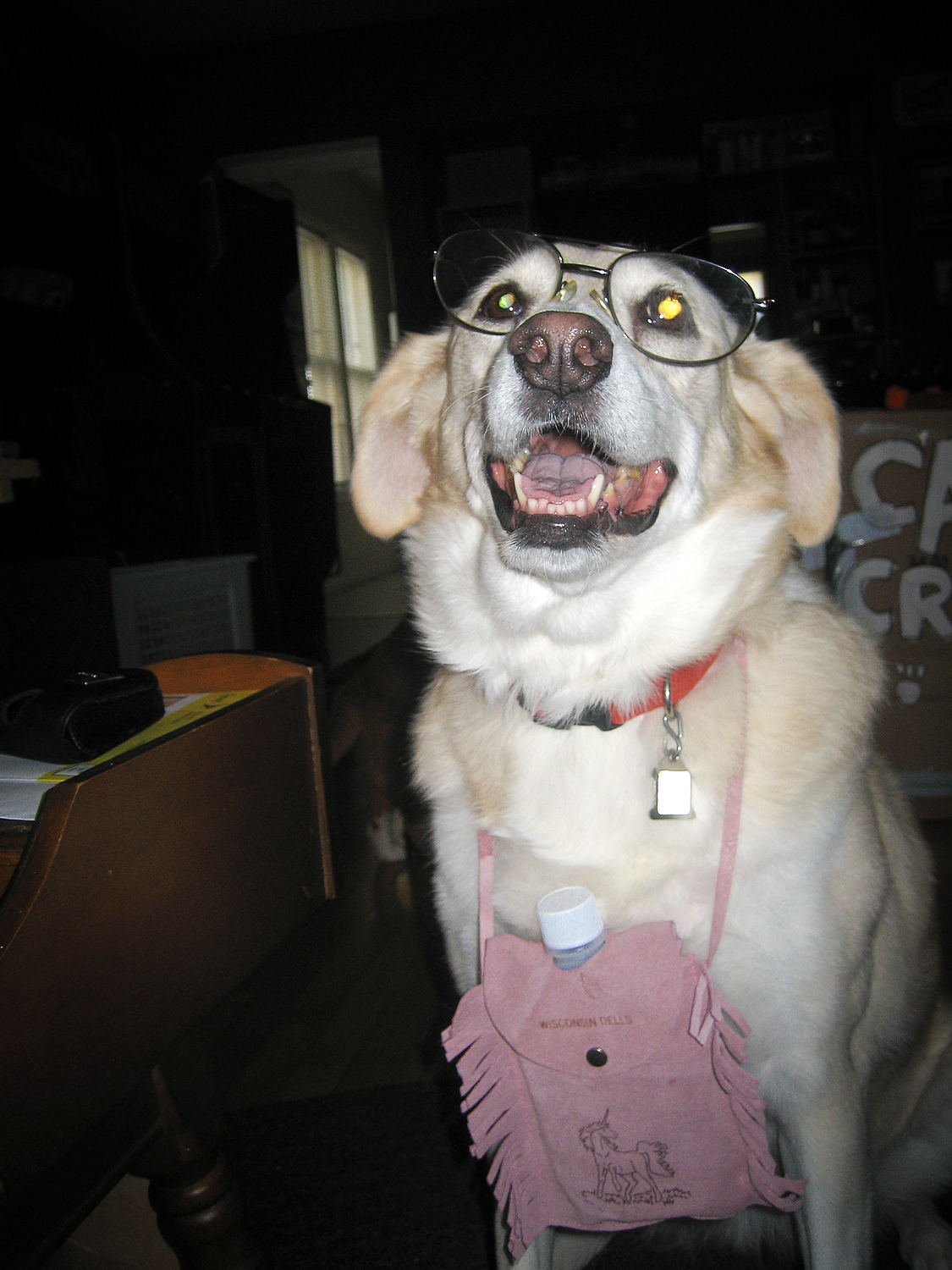 Wonks! An important member of the crew at the time. Perhaps maybe even more accurately, a mascot/best friend. Would she care if you came home at bar time reeking of Sparks brand malt beverage and desperation? Hell no, she'd wake up, party, and watch Road House with you while sipping a Hamms. She wasn't sipping the Hamms, I was. She only drank water. Or Hamms, if you happened to spill some during a heated Dance Dance Revolution face off.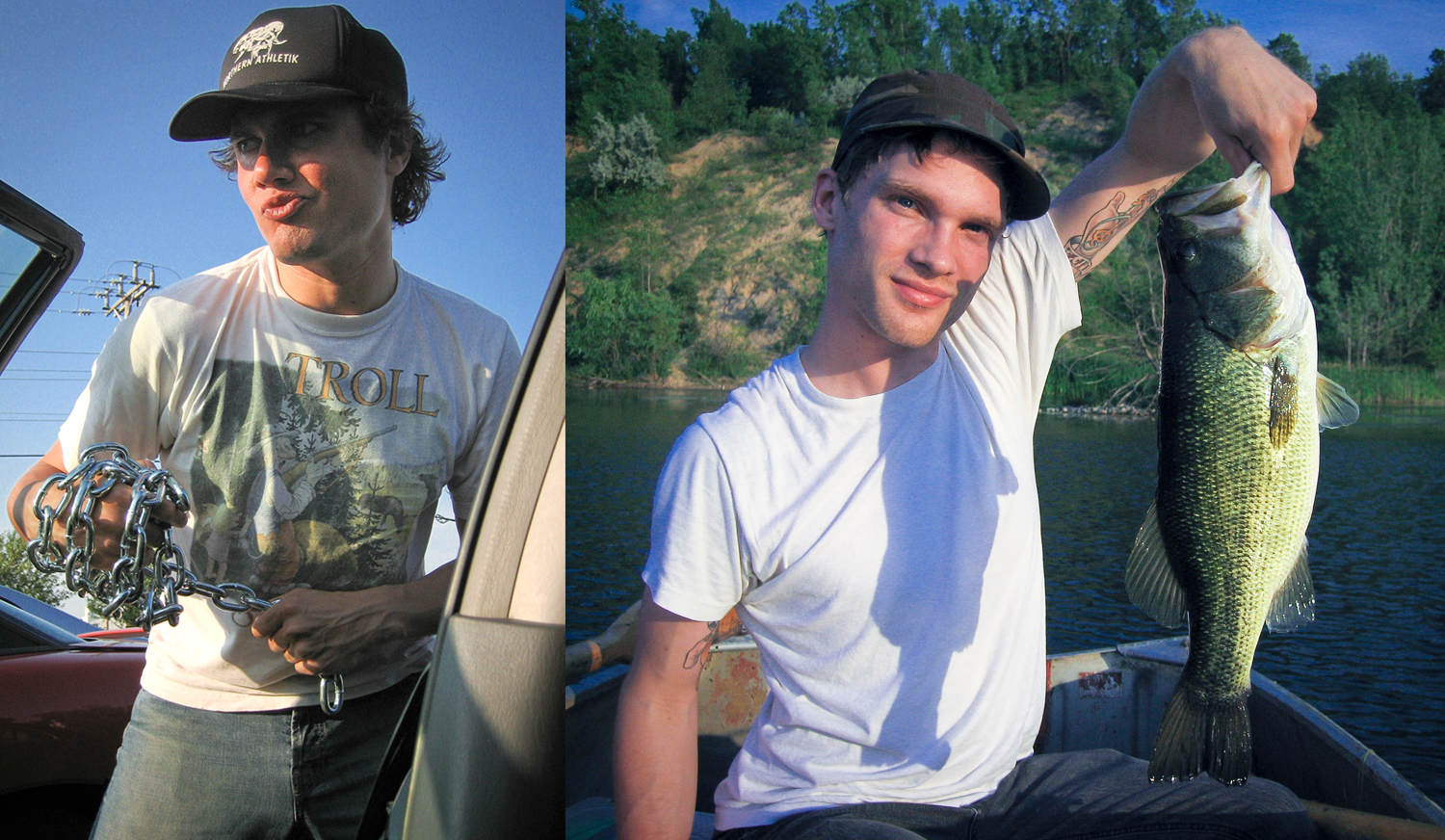 James and I were "street fishing" a lot during this time. It was a private lake, no trespassing posted! We'd park in a church parking lot, air up a two man inflatable "fish hunter", and carry that thing through the woods to the water. I didn't know a damn thing about fishing at the time, but it was fun, and we'd catch a bunch of bass while trying to propel the boat with farts and laughter.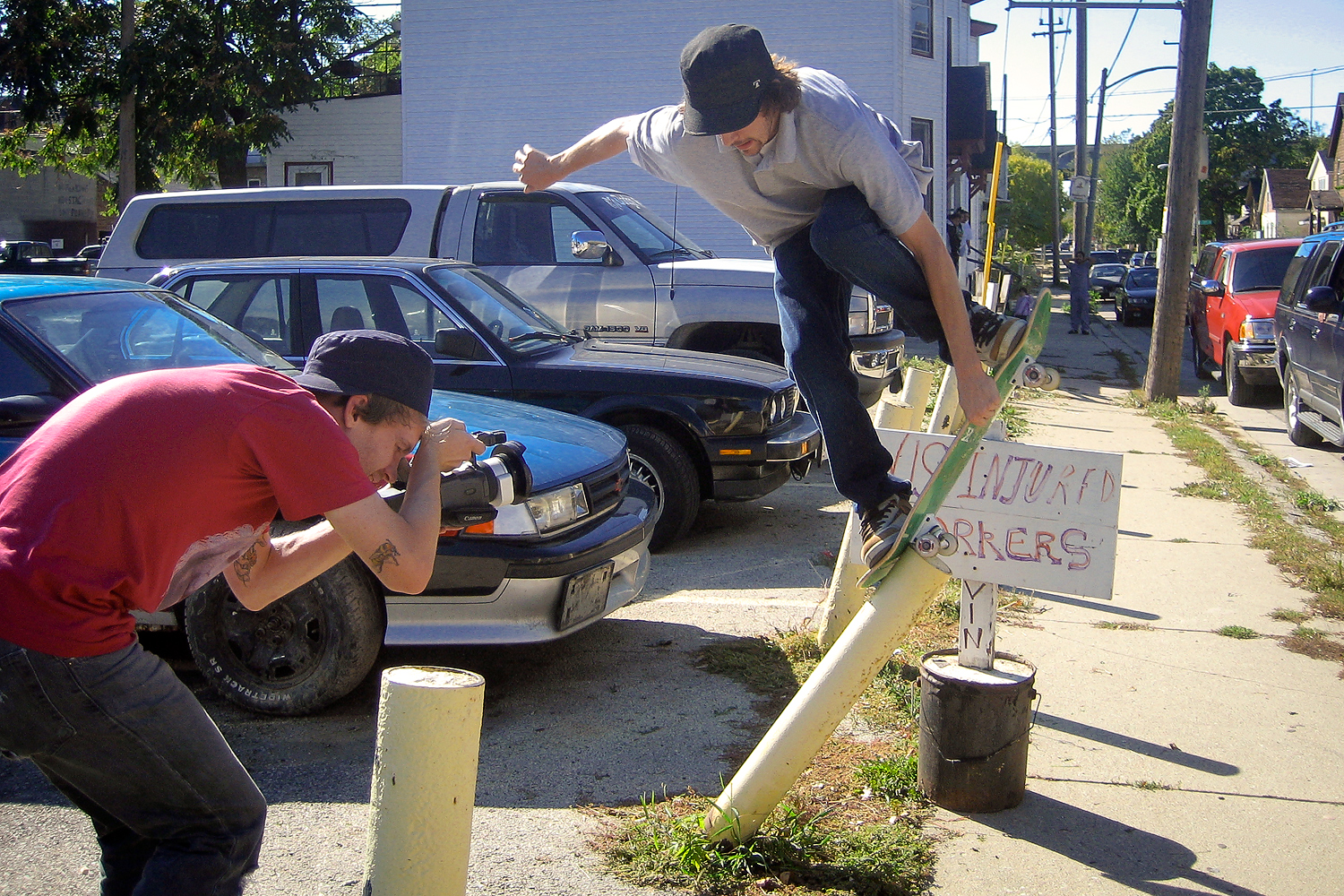 Like I said, use the goofy crap in Beez, and the more serious clips for the website. If you're well versed in the Beeziverse, you'll recognize this photo is showing a moment portrayed in Beez 2 – Unusual Protocol. I knew Russ would never use a clip of a standard pole jam, so like they say, if you love something, set it free. On this day Mike was truly blessed with the spirits of wackiness, and put on one heck of a silly demo for all to witness.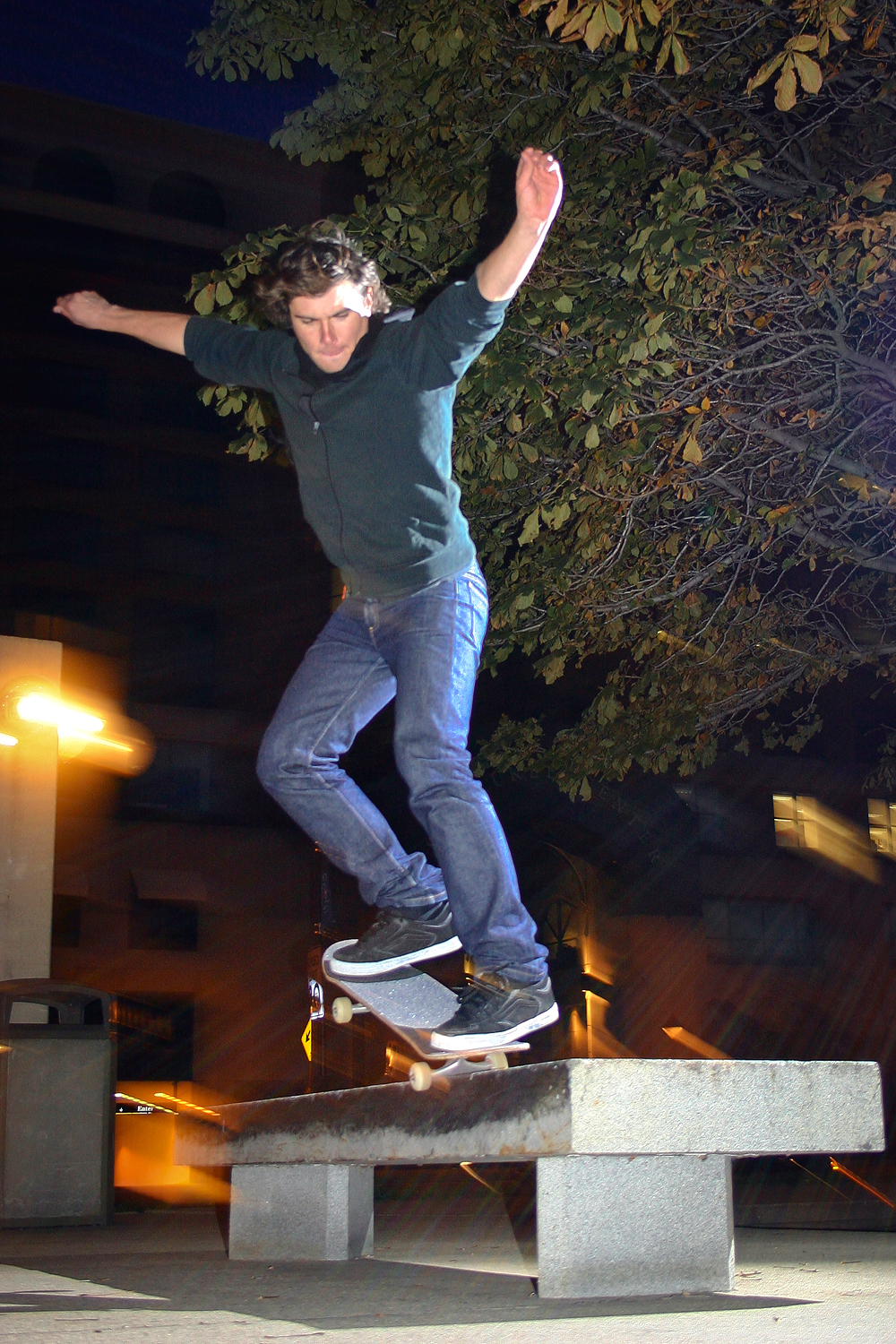 In all of my years skating in the city, I had never really skated the benches at the PAC too much. I always felt like it was the spot with the scariest bust factor. The cops didn't mess around back then, I feel like they got so much softer on skaters nowadays.
The period this video was filmed was one of the only times we skated the spot on a somewhat regular basis. I remember this night, James, Gabe and I had some brews, then got on the streets. For me, this was one of my earliest tries at shooting with an off camera flash. The thing sucked, it didn't use radios, just fired (in theory) when the on camera flash fired. In other words, it worked about 6% of the time.
This photo of James was hiding in the archives all of these years. It took a little photoshop magic to rescue it. I'm glad I discovered it.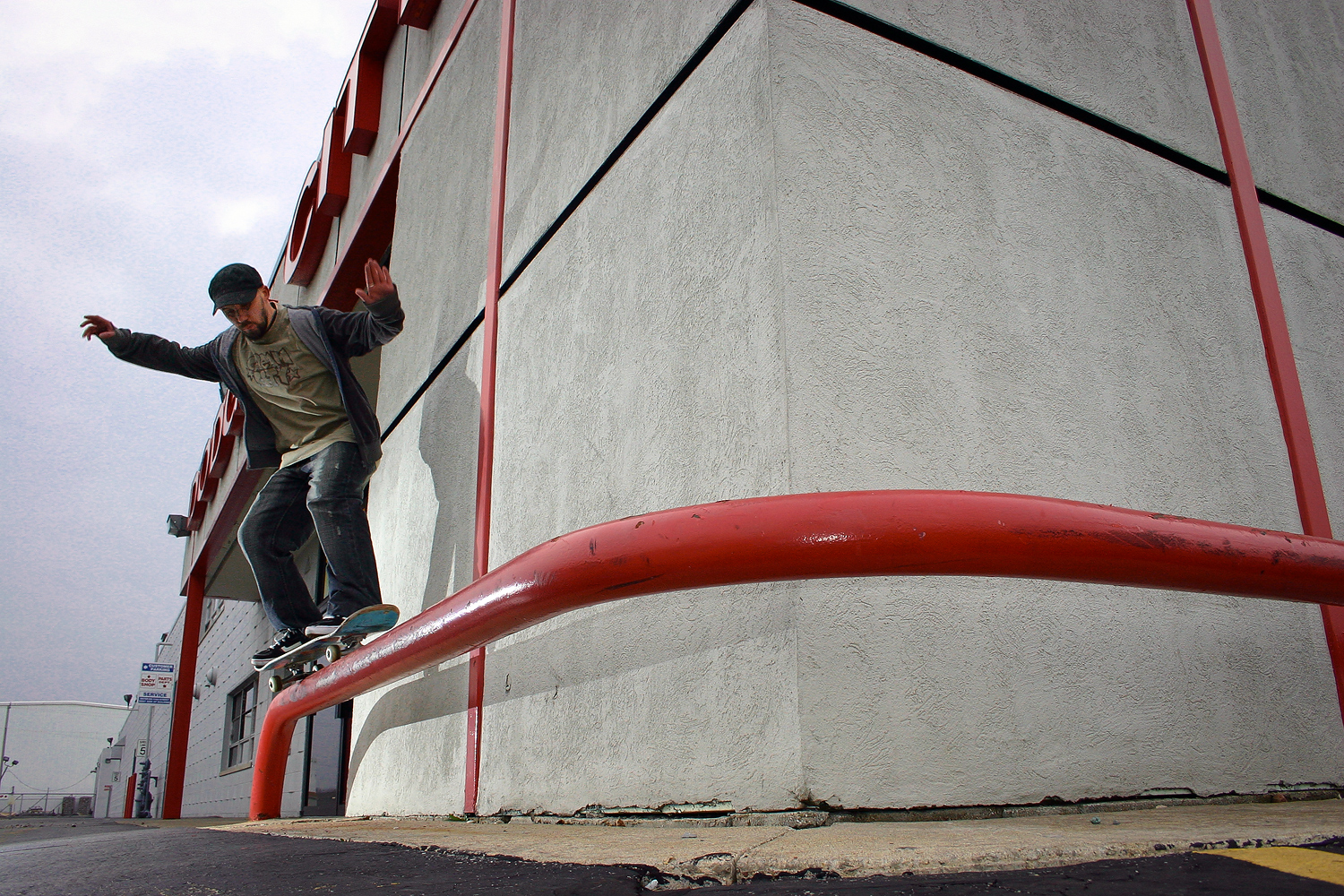 Somehow I also remember this session pretty well. It was on new years day 2007, and it was way warmer than it had any right to be. The car lot here had recently closed, and for the first time ever it was open season on the flat bars. I remember being really pleased with all of the cool moves we managed to film. How could such a relatively good spot be skatebable for long? Eleven years later it's still sitting there. A lot crustier, but still ripe for a rippin'.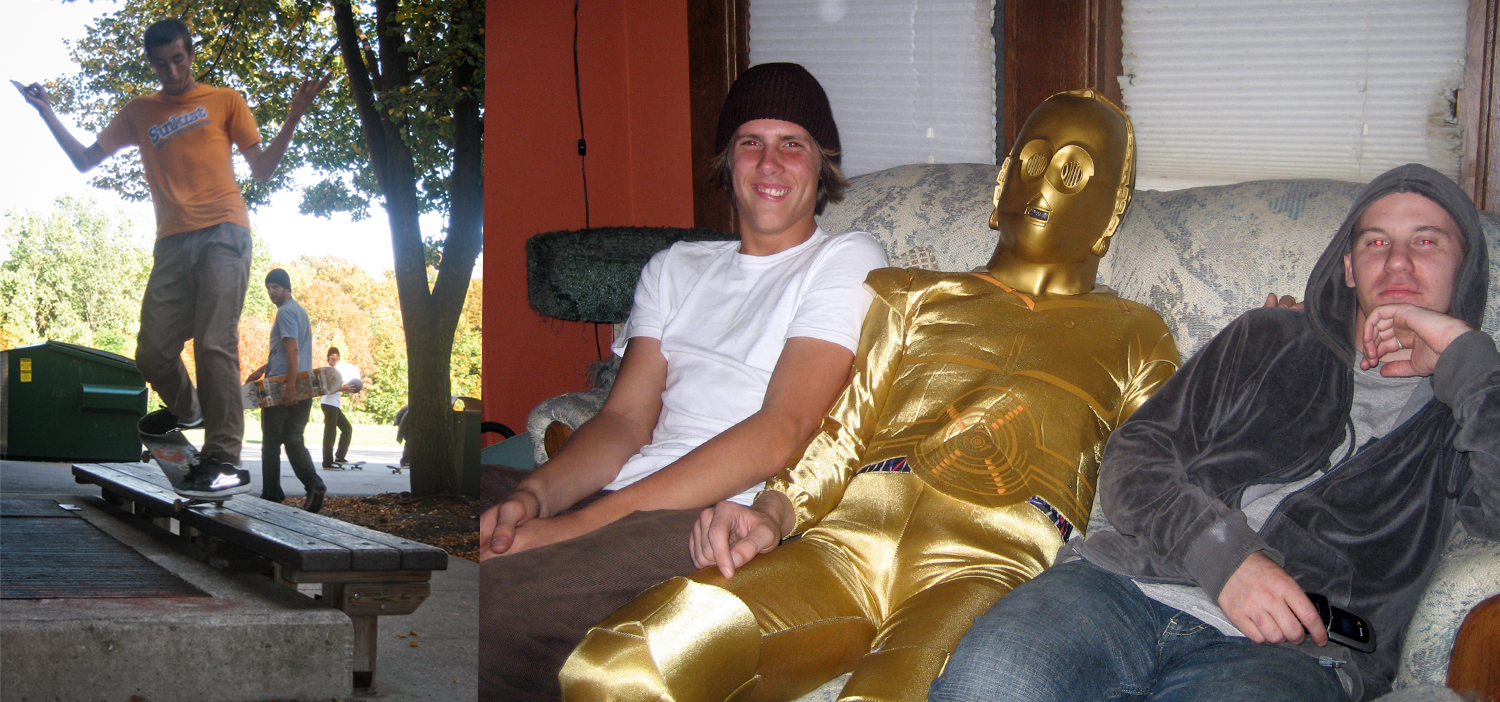 This plastic bench was the hottest thing out for a minute. Everyone wanted a piece.
That reminds me I forgot to mention that this was the period when we met and started skating with a lot of guys from Illinois. It started with Russ, who I vaguely knew from the 90s punx days, friend of a friend type of thing. He started bringing Gabe up here when we were working on the first Beez. Gabe and Russ knew SAG and Kryger from the local park (pre Jojo I'd assume), and must've invited them to get weird for the Beez sequels. It was a FIB fest!!
Back to the topic, we went to the dumb plastic brown bench over the grate with a bunch of people from Illinois. SAG went insane! I don't know what inspired this vulgar display of power, but SAG showed that bench a thing or three. Which further reminds me, his nickname at the time was "THE ZONE". The way he attacked that environmentally friendly recycled plastic material explains it all. "THE ZONE!!".
P.s. I filmed the final clip in the video while I was talking on my flip phone.