We've been out of town, but there's been a little excitement brewin'!
Congrats to Eric and Tim on their Roger Of The Month! Watch it here! Get excited!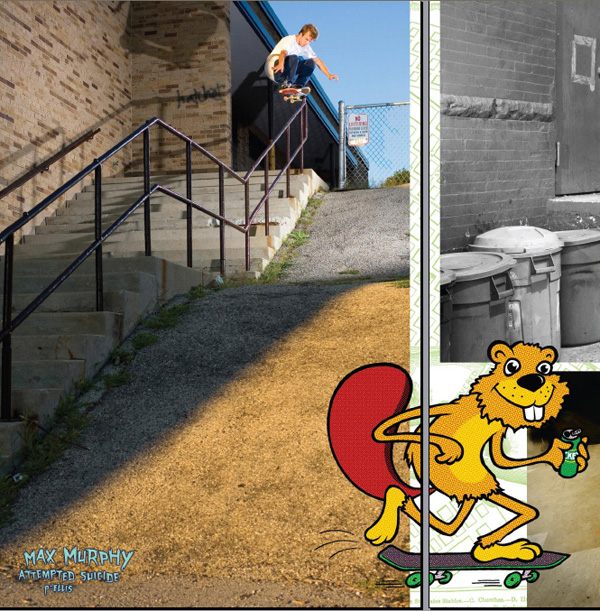 My photo of Max appears in the new issue (#5) of Born Ugly. You can download the whole magazine on their site if you feel so inclined.
Finally, Pizzy has somehow got himself into some sort of terrible internet parody song that the kids today love so much. Or maybe as Risser has pointed out, we can just blame Google image search and the query "40 oz white guy". Which actually serves up a surprising amount of porn too.