Did you guys know that Milwaukee has a new wheel company? Yeah, it's true. It's headed up by Mike Roebke and it's called Burnout. The wheels will be available soon, but until then Mike has made some limited run t-shirts to promote and familiarize you with his product.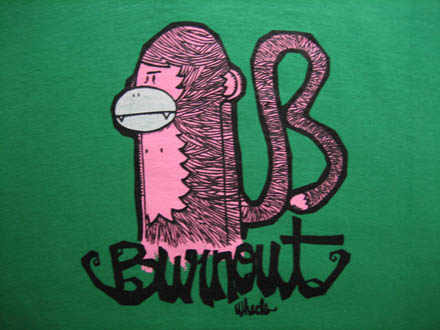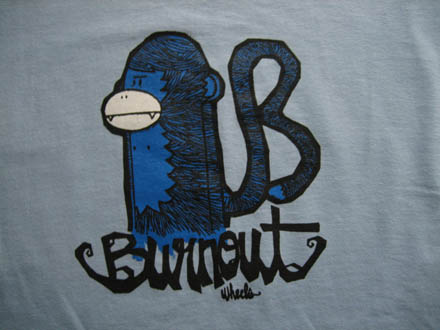 You can pick one up at Phase II or Cream City. Support your local companies and shops.
I hear Josh is having the time of his life in NY. There was a Gonz sighting and he also went and saw CATS. Tomorrow he will be in the audience at The View. Keep an eye out for him.
Oh, by the way, I just finished a graphic for a company out of Illinois called
Veruca. Those should be around mid April or something like that. They will look something like this;


Buy one.