Word on the street is that CREAM CITY is putting a few new items in their skateboard friendly course. What skeezer will be the first to bite them? Well, we will have to wait and see. I think I have the blue print of the obstacle of choice.



or was it this design



Well, now they know what we have in store, I just hope we can build it before they steal our design. Or maybe we can let these guys in and build something really big and cool.



I wonder if this guy counts as a skateboarder?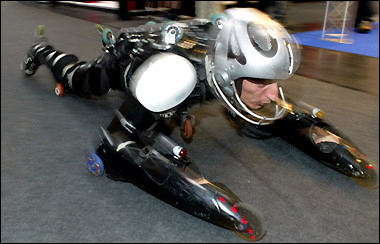 Wait, I think this guy rode for h-street once.