Just a couple of quick things.
First, here's a link to the new Alumni shop video courtesy of my buddy Derek. There's some good shredding in there, so be sure to check it.
Secondly, here's a couple of pictures I took on one of our recent early bird outings.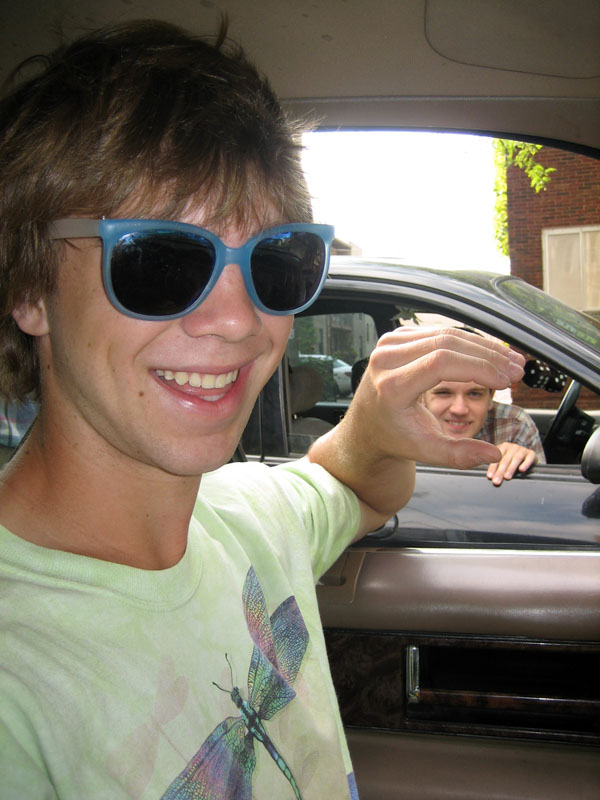 Nordness and Risser. Compare and contrast.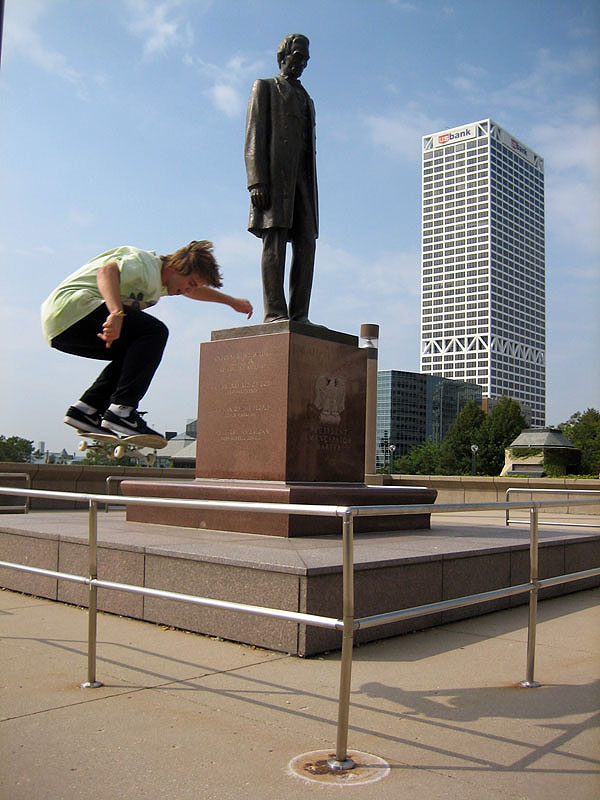 Here's a very iconic image for your eyes. 3 greats. But in what order of awesomeness do they belong? The great emancipator did free the slaves, but there's no way he could ever backside 180 that gap. The ollie up alone would take him out. The building is just that; a building. Maybe it's the tallest building in Milwaukee, but that isn't even saying much. I'm sure there's taller buildings in the Chicago suburbs. And finally Matt Nordness. Young, happy and has smiles for miles. A damn good skateboarder, too. Did you know that Matt has type 1 diabetes? Can you guess how many times I had to go buy him a soda that day to keep his blood sugar at a manageable level? I worry about the little guy. I wonder if Abe had any diseases or medical issues he had to tend to while writing the proclamation. Doubt it. And even if he did, I'll bet Mary Todd took real good care of him. So my order of awesomeness is as follows:
3. Lame building
2. Abraham Lincoln
1. Matt "Wack Pancreas" Nordness
Congratulations, Matt.
Later nerds.