It's been a pretty rad couple of weeks (minus a twisted ankle that actually kept me from skating). The weather is turning, Gabe brought me a new camera from Canon, I've been able to ride my bike, I had a good birthday thanks to Josh and my girlfriend Chloe and I got a great new tattoo courtesy of Todd Bratrud and Jon Reiter. Just want to say thanks to everyone who wished me a happy birthday, because I think this year it actually worked.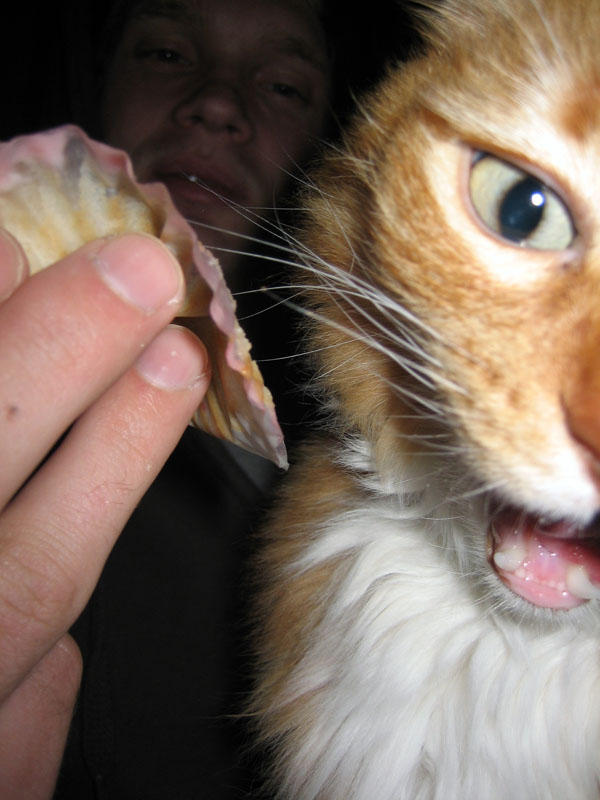 Chloe made me some strawberry cupcakes that were super good. So good in fact, that even Elliot couldn't keep his paws off them.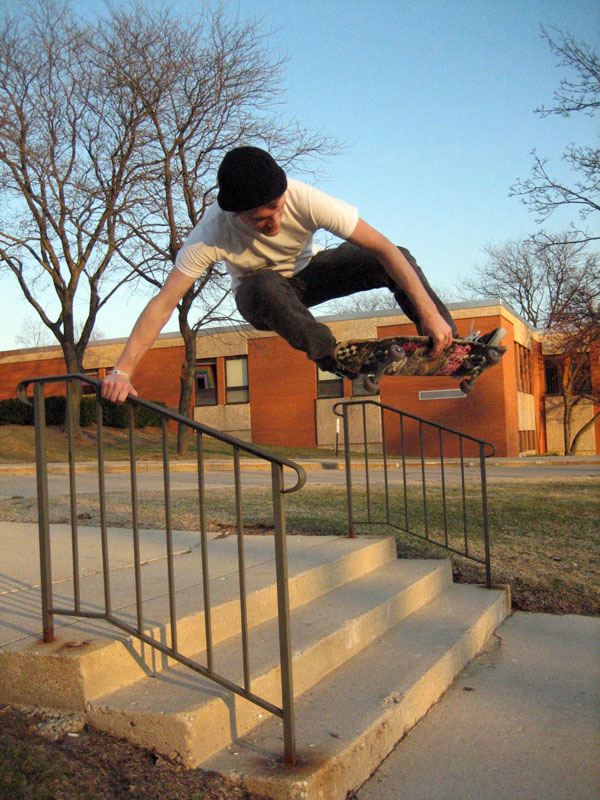 The day Gabe give me the camera was the same day I turned my ankle. It was very bittersweet and at times I wasn't sure whether to be bummed or really happy. Josh torqued this handplant boneless maneuver for me because he felt sorry that I couldn't walk. Thanks Josh. May Nein Nunb visit you in your sexy dreams tonight.
Saw this gem at Walgreens tonight and just had to capture the beauty of it without actually shelling out the 7.99 to buy it. This one is for you, Rusty. Hell, it's for all of you. I love you guys.
Later nerds.