So Josh is out of town, I have been working pretty much every day and the heat is driving me insane. Life is good. Fortunately, I had today off and was able to get outside and inside to do some shredding and sweating.
Here are a couple of pictures from today.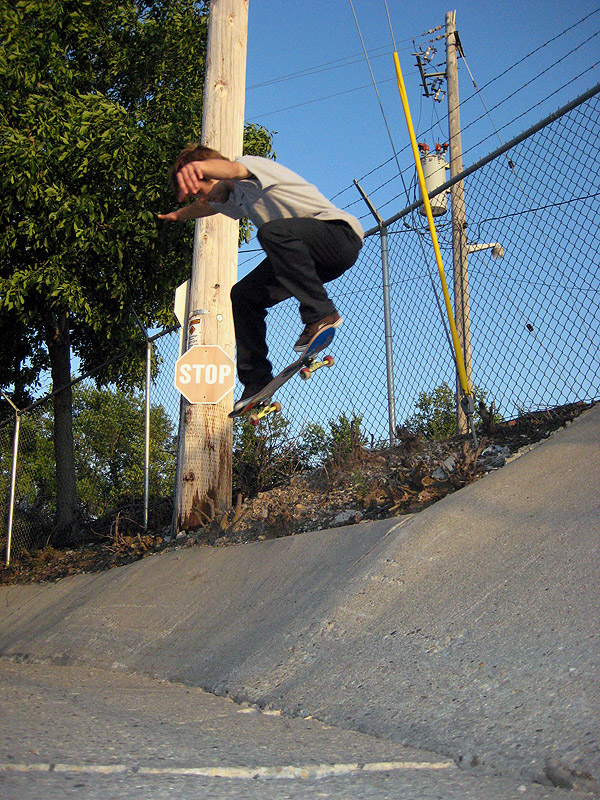 Max told me about a new pole jam he spotted on his way home from Cream City the other day and wanted to go check it out on our way to old dude night tonight. He claimed it was in a shady neighborhood, but I didn't know exactly how shady. Well, when we pulled up to the spot (which looked sick) we got some really frightening stares from a large crew of scary looking people. I got shook and told Max to keep driving. It didn't help that we were in Max's car which just so happens to be a unmarked police cruiser. Maybe next time with a larger crew. Anyway, on our way out of the danger zone, we came upon an old spot I remembered. We hit it up and Max killed it. Here he ollies off the bump and onto the sketchy, steep little bank.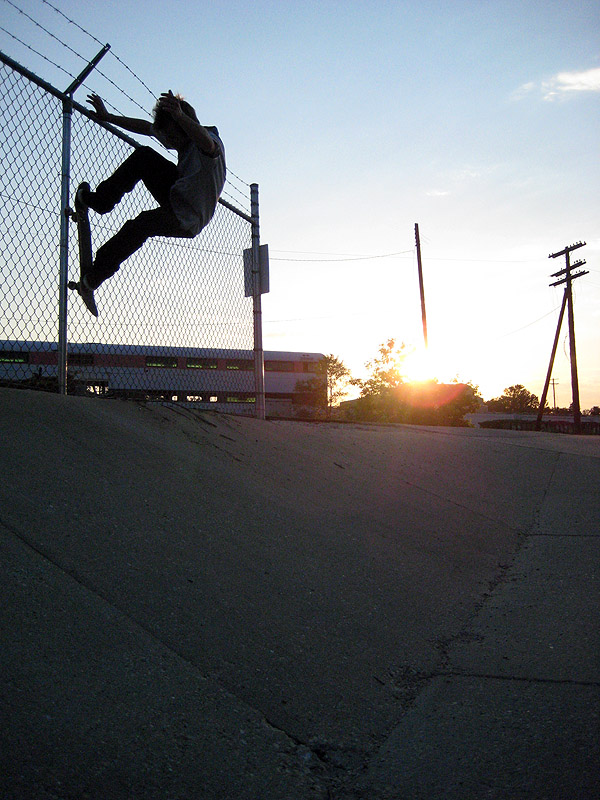 Same spot, mellower bank to pole jam to fakie. Barbed wire. Sunset.
We then went to the skatepark and shredded the night away in the sweltering heat. A lot of people couldn't hang. I wont name names. You know who you are. Shame on you. Pussies.
Later nerds.