A year and a half ago I did an article for STUCKmag about Marques Devaughn. We had been shooting TONS of photos at the time trying to get the right stuff. In the end we had so many photos they ran a bunch of them really small. This was one of my favorites, but they never used the "large" version.
Along with that interview we shot a couple of portraits in this Pick-N-Save that was being torn down. The place was in shambles, but we walked right in and did our thing. Again, I don't think that these were ever really used. I dig this one.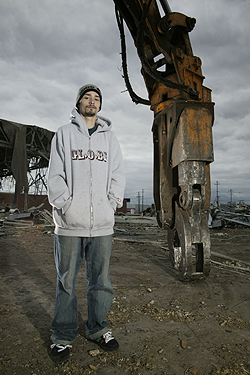 …
News has been updated at tobiahdeutsch.com with magnificent action photos!