Well, what can I say? Top Shop at the 3rd Lair was a ragin kegger. We drank a few Curty Thirties of Pabst and had Mr. Stemper on board to keep the comedy alive. There was an ass load of people that came to this event, I think like fifty shops. I wonder what the local hotels think when 200 plus skaters come and take over. Well, I got a boatload of pictures to share with the world, I hope you like them.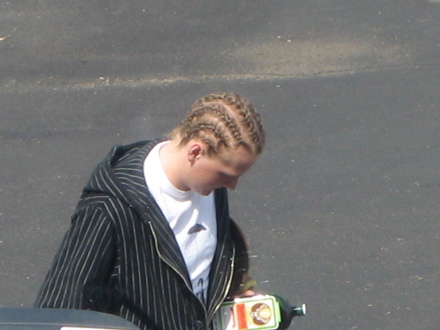 This is my man cornrows, and damn he loves his Jager. Too bad that the cleaning lady stole it from his room, and then we stole it off the cleaning ladys cart. Score! Here is some pictures of us enjoying cornrow's Jager.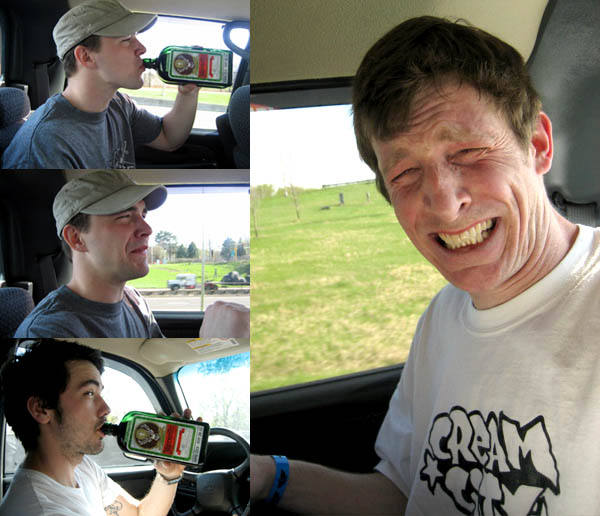 Thanks Cornrows!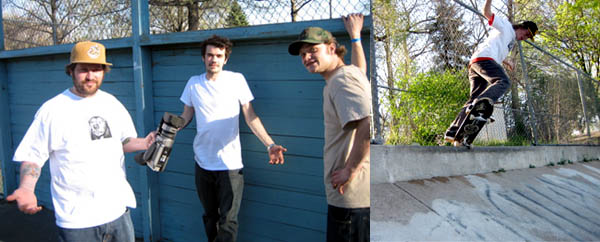 Crew shot at the bank ledgy on the left. On the right, Justin pulled this trick around 180. Justin is really good at plywood surfing.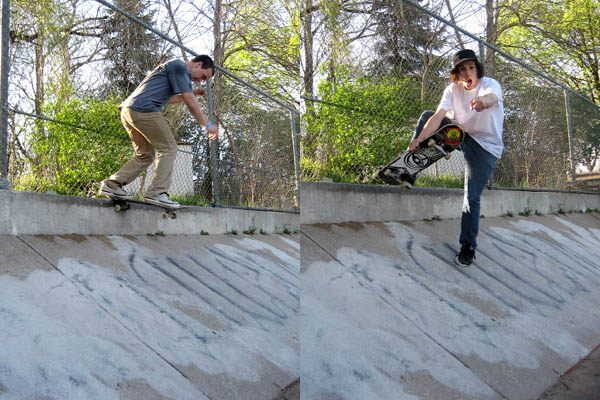 This isn't even a trick for the Stemps, it's a go to. Also, Switzer got some here.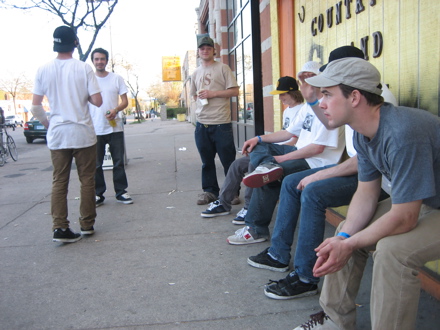 We all got a sandwich from Jeff Bauman's work. The best wich in town!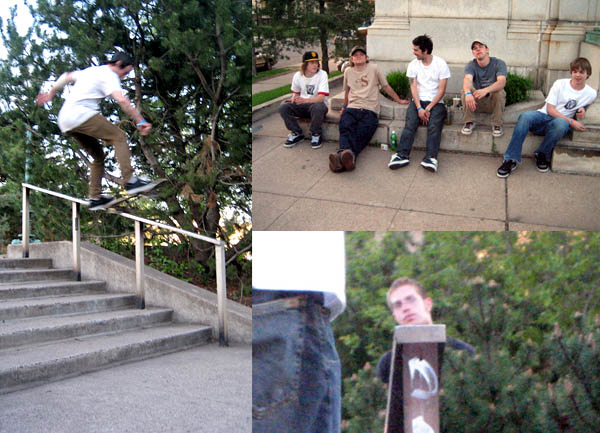 T.j. is one of the best skaters I know. We got to this rail and he destroyed it with a shitload of tricks. I know my picture sucks and its just a 5-0 but he ended the session here with a sick switch 180 5-0 which he did perfect. While he did that, we all sat in the grandstand cheering on T.j while we rubbed our vaginas and a guy was creeping on us.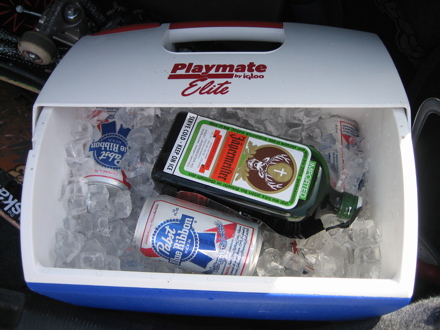 The party was just about to get live. Thanks Cornrows! The party pics will be posted tonight.