People, don't blow it this weekend. Make sure to come out to Sky High's 80's skate jam at Classic Slice over there in Bay View. Even if you don't like the 80's or skateboarding or street spines (I would find that hard to believe) there will still be pizza, and everyone loves pizza. You don't even have to say Pizzy to get a slice!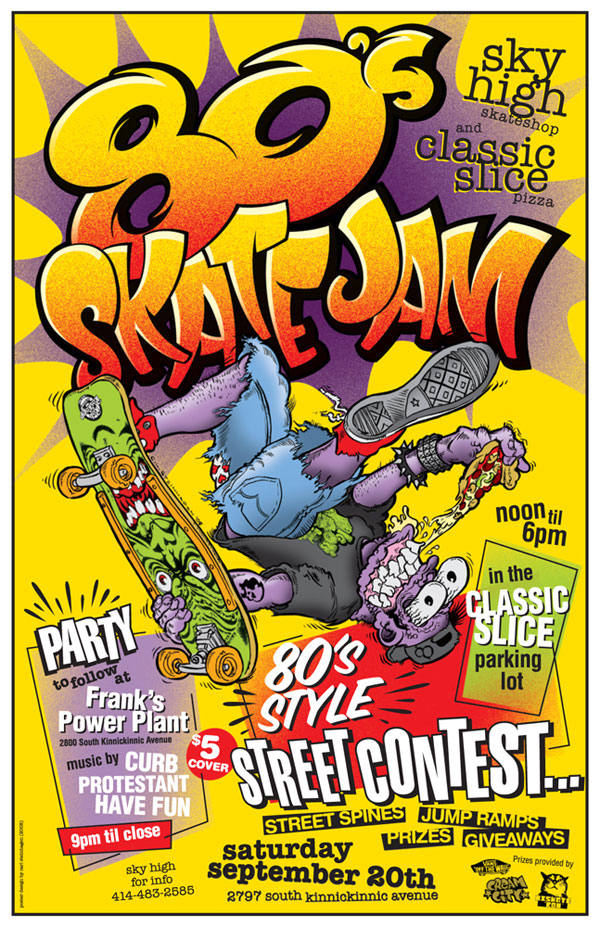 Like I said; don't blow it. There will be prizes, contests of sorts and a whole bunch of Pizzy – I mean pizza.
While you're on Wiskate, why not check out the newest mini-video offering? Hilly Michaels kills it.
Later nerds.