I Skated the vert ramp yesterday and spent the good part of an hour trying to do a smith grind. I did do one though and I felt kind of manly. I also spent some time up in the trees doing the rope course.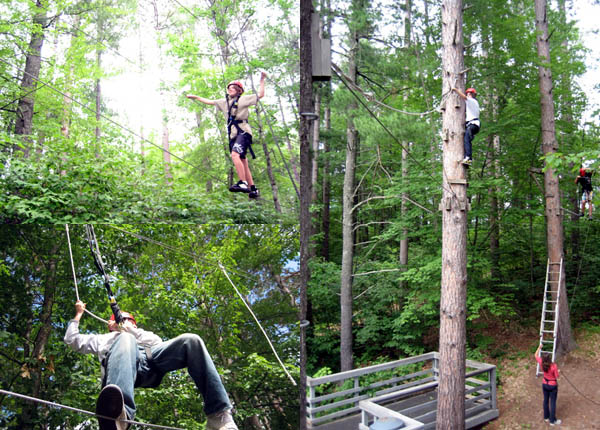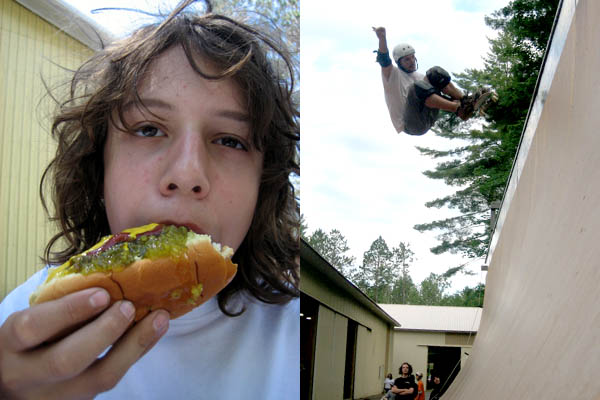 Jed had a hotdog to celebrate being on the ground and Chase did some rad manuvers on the half pike.



This bar is pretty sweet!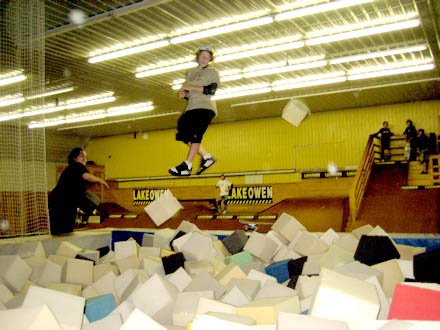 Doing sweet spins in the foam pit is super cool! Fish pics coming up soon!