Taken last Saturday right before it snowed.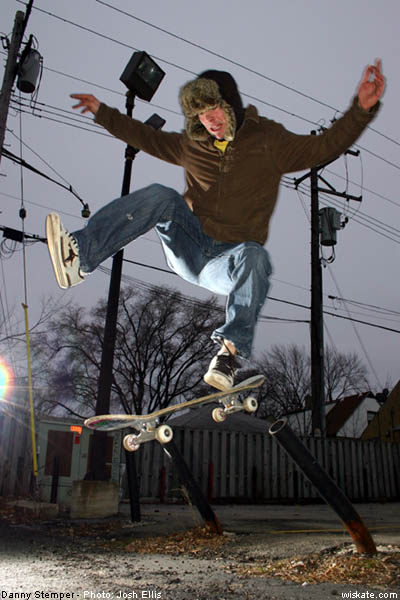 Danny Stemper with a one foot pole jam. Not just a slip foot off, but massive one footed action. Dude got wacky. Plus he forgot gloves and was freezing. The hat was a nice touch though.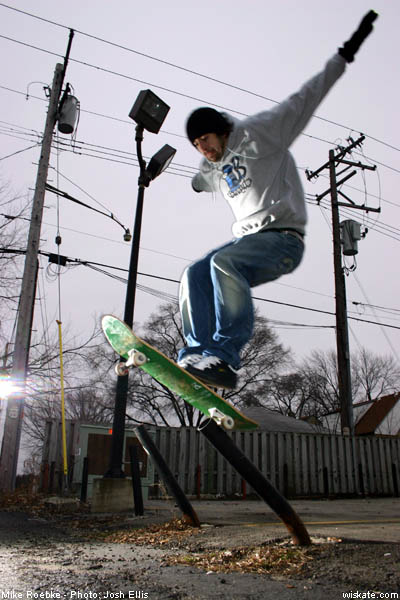 Mike landed this about ten times. Louganis pole jam, landed still in louganis position. Double wacky.
Right after that, the snow started coming down. Mike busted out his mini board and did a polejam on it after the concrete had a nice dusting. Dude is a polejam maniac.
Who wants to take some snow skate photos this weekend?