I'm not sure I have anything to talk about today, I didn't do a damn thing yesterday. It's cold as crap outside right now. Tim said he has some Salmon cakes at home though. It's kind of like a birthday cake, but with less frosting.
Nothing to say, so let's try this…randomly grab a few photos…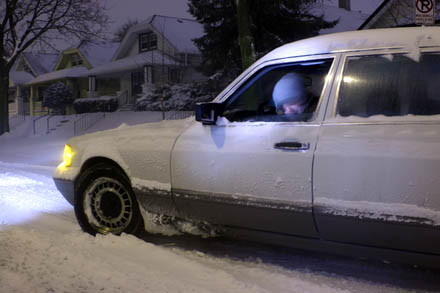 This is a photo from last winter (coming so soon!) from when I was walking around taking some photos during a snow storm, and I randomly see Tim whipping some shitties in his Benz. It was quite the sight to see, that's for sure. Speaking of donuts, how many do you think are eating off someone's cock, worldwide, in an average day?? I'd say six.
Here's an example of some of the corny photos I was out in the woods taking that same night: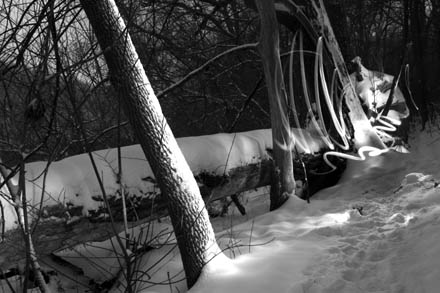 Super long exposure, lit only by a flashlight and my two feet.
Since I already got 'arty' with it, here's another one: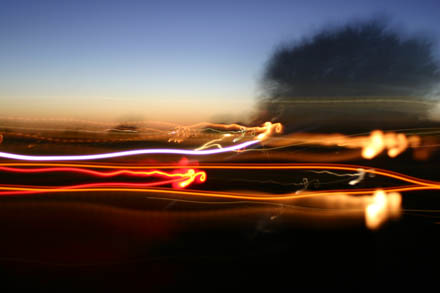 This was taken at a drive in movie theater. We were there to see the Skeleton Key and the Wedding Crashers. Great line up, I know. Drive in movie theaters are rad though, I grew up with a four screen one in my city that closed a few years ago. Kind of a bummer. The one in the photo is about an hour away, basically in the middle of nowhere, but it's worth checking out.
We'll end it with this one: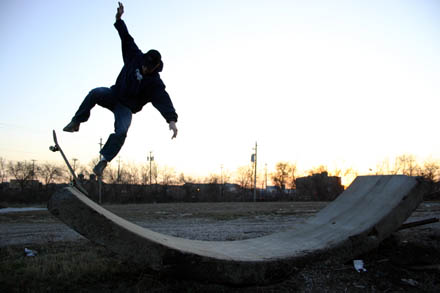 It's only the best blunt to fakie photo ever taken in the history of the planet, that's all. Framing, lighting, feet a foot from the board, everything just came together here and the magic happened. This was a make too, don't even front!
Photo of the day #33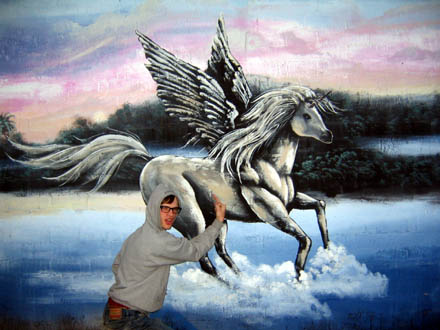 Pegasus can suck my ass.