I thought it was about time to introduce my cat to the wiskate world. He loves to hide under newspapers.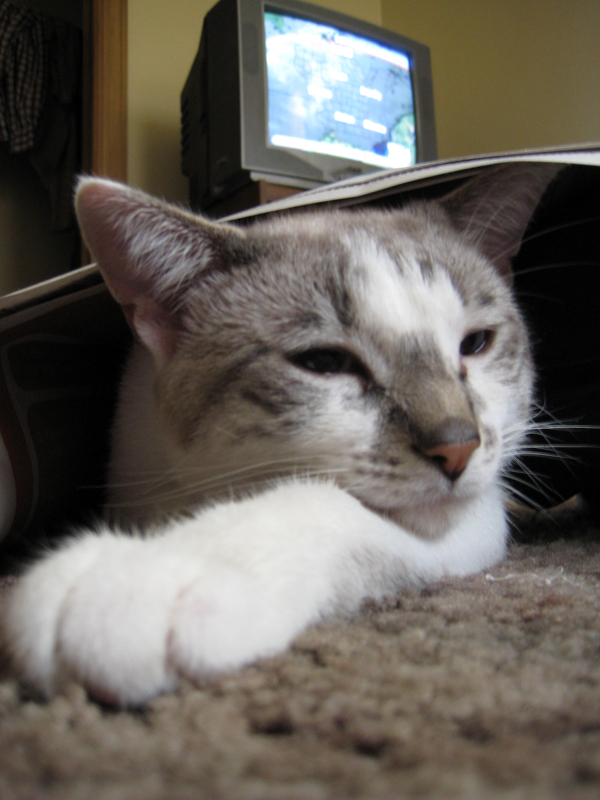 Gnarly handrail time!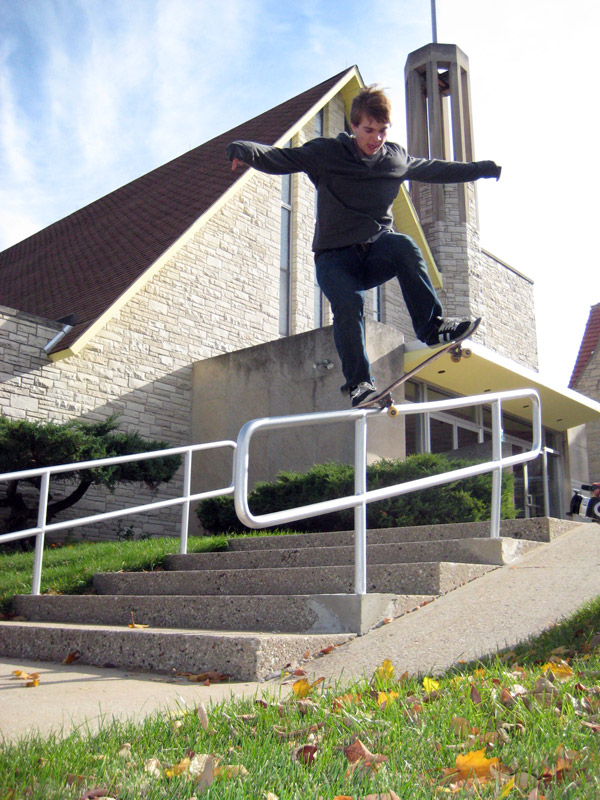 Matt Nordness frontside nosegrind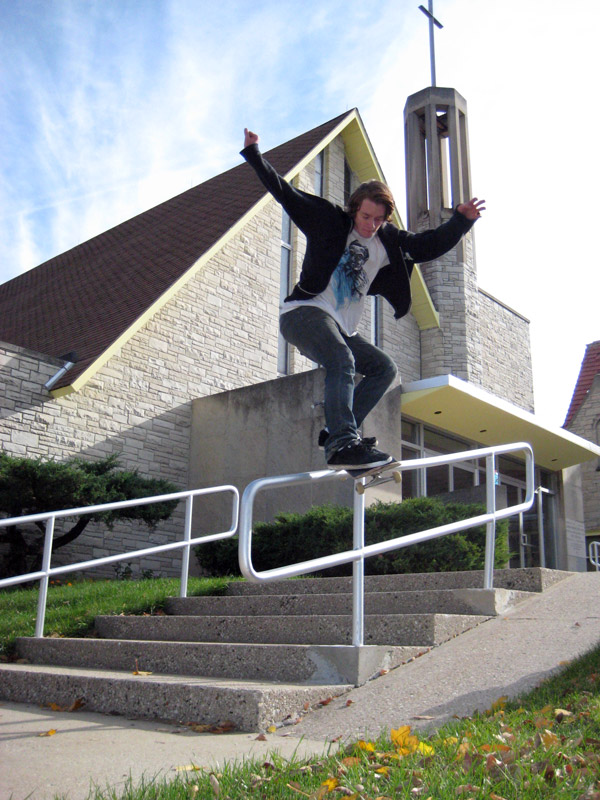 T.J. Bohach frontside feeble
Go check this out on saturday before you go to cream city for the glue factory demo.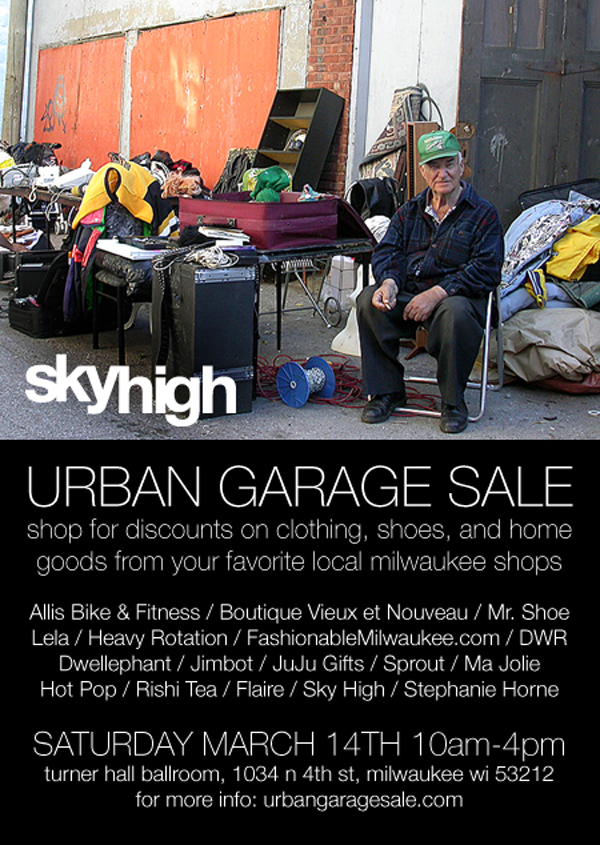 Later nerds.