hello friends.
Halloween (observed – saturday night)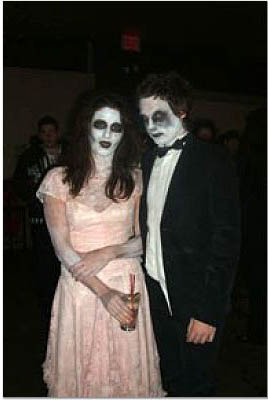 here we have myself and girlfriend as some sort of zombie prom combo. pretty radical. the party we attended was sub par featuring brooklyns finest sneaker dorks and streetwear nerds. i guess there was some cool hip hop dudes djing but it all sounded like crap to me. cant say it was a blast but it def. wasnt the worst. costume highlight of the night goes out to JTK, for his hesher/garcia/santa: the drug years costume.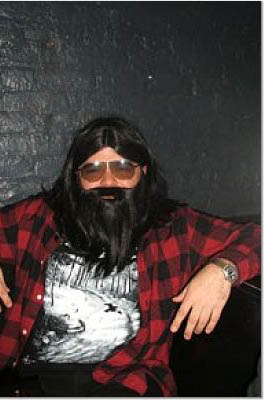 SUPREME!
saturday night also brought hurricane force winds to the city. the storm brought down its carnage infront of supreme and wesc . good thing(?) there wasnt a line of dudes camped out for some shoes.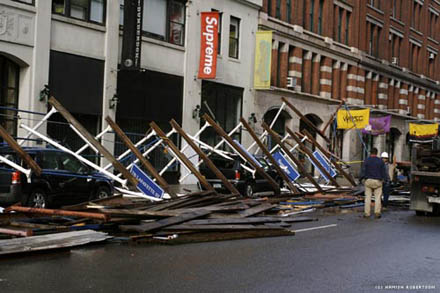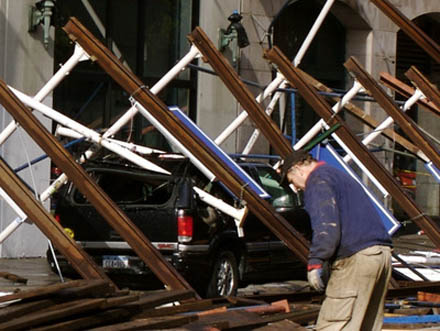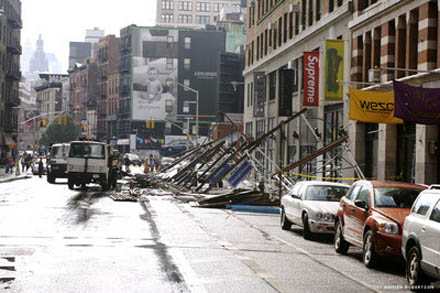 in other supreme news, found this NSFW! gem. enjoy