So I got out of the park this weekend and skated a little bit. Damn it was sweet hangin with the dudes on dude night. The thrash was celebrated that evening with 40's of high life and some tasty pizza from zaffiro's. The best thin crust in town. Friday I hit the bf pizzy with a tight crew before work. Here are some pics of some crazy shit.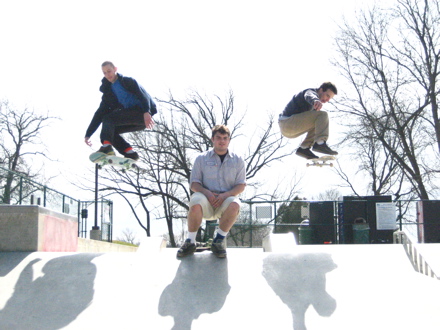 Ben and Stemper catching some mega air.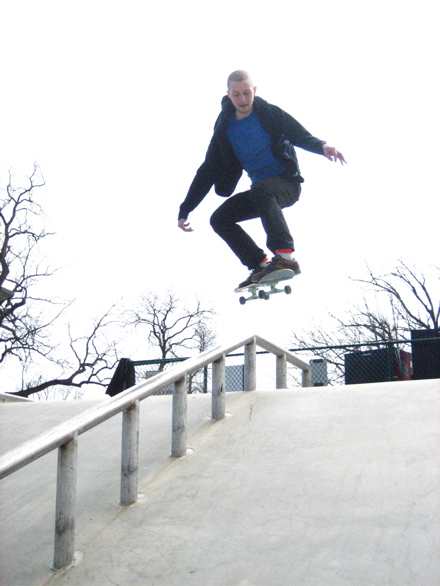 Ben apoligizes for it not being switch.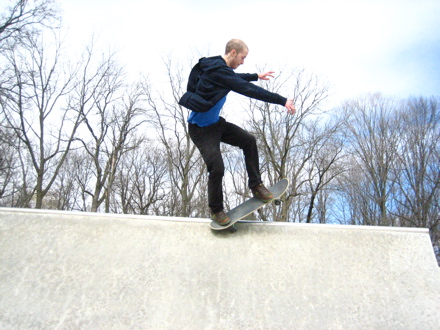 textbook to fakie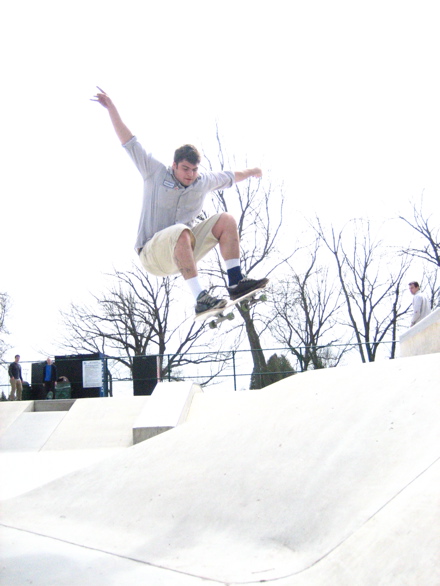 Big Charles and his man ollie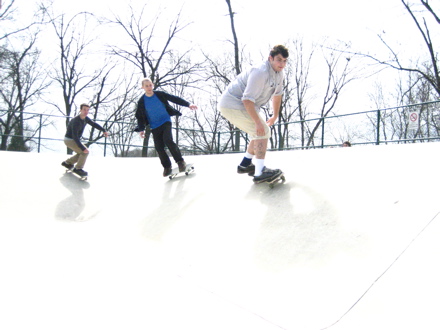 Crew carving! This pic was bens idea.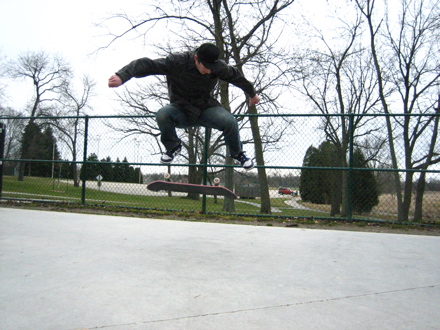 The only thing I usually skate at the pizzy is flatground. Its got good cramped flatground.