It seems all the skateboarders milling around are a source of titillation amongst another group of regular patrons of Estabrook park.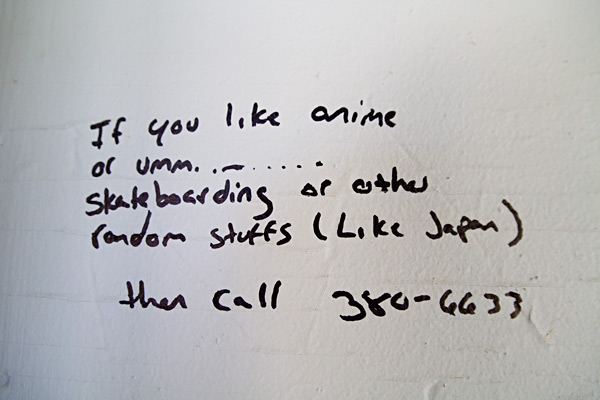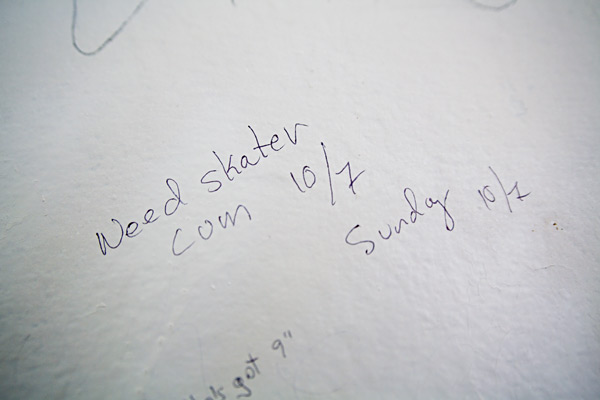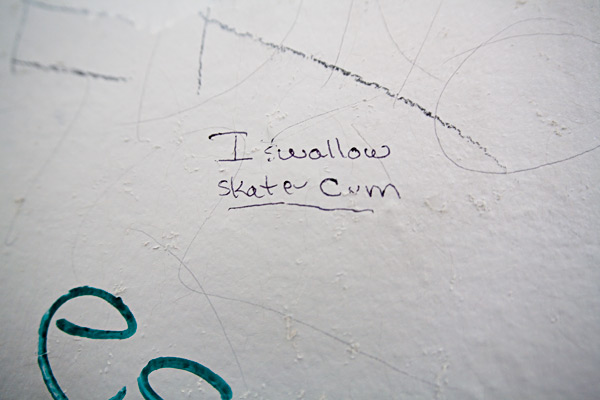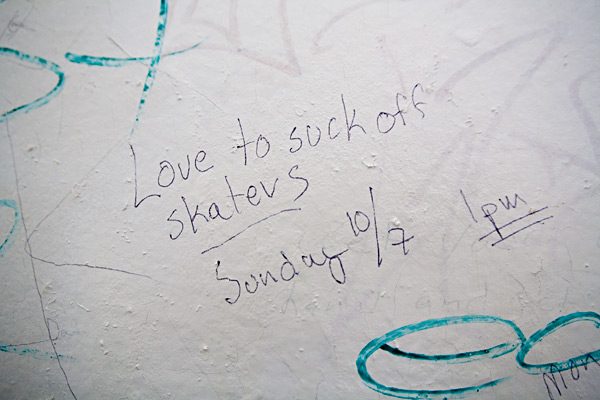 Each visit always is sure to always provide all kinds of horny, anonymous, repressed lolz.
Anyway, we were in the park to meet up with some Minneapolis dudes for some skate action (sans Munz).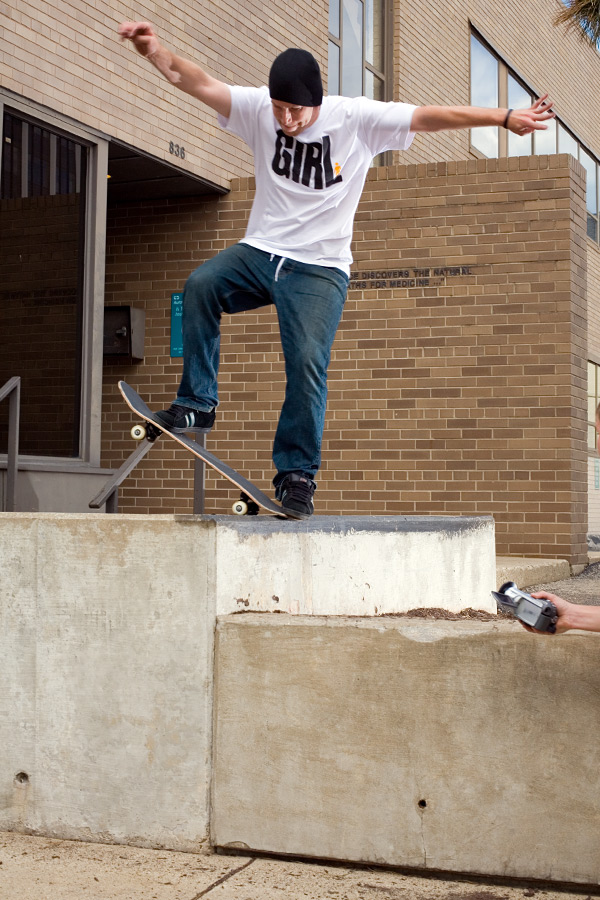 Chad Benson with a new trick at an old spot. My policy of rarely if ever charging my radios for my flashes caught up to me here. At least one worked.
We then took a Man Vs. Wild inspired adventure so Tim could do a FS Rock on a rock.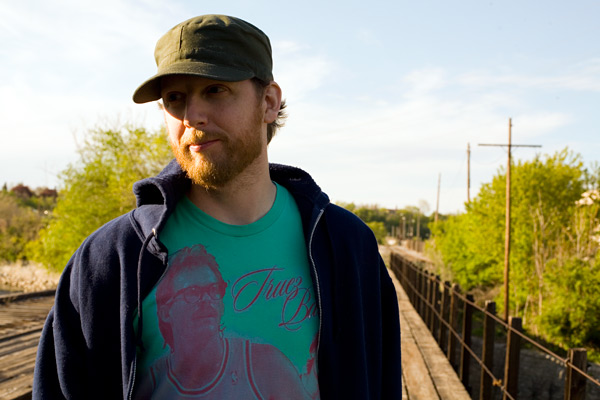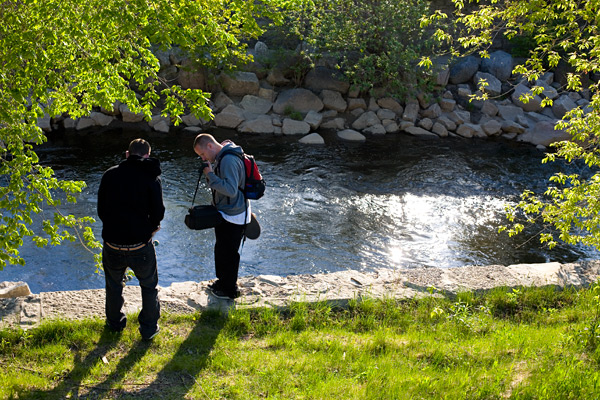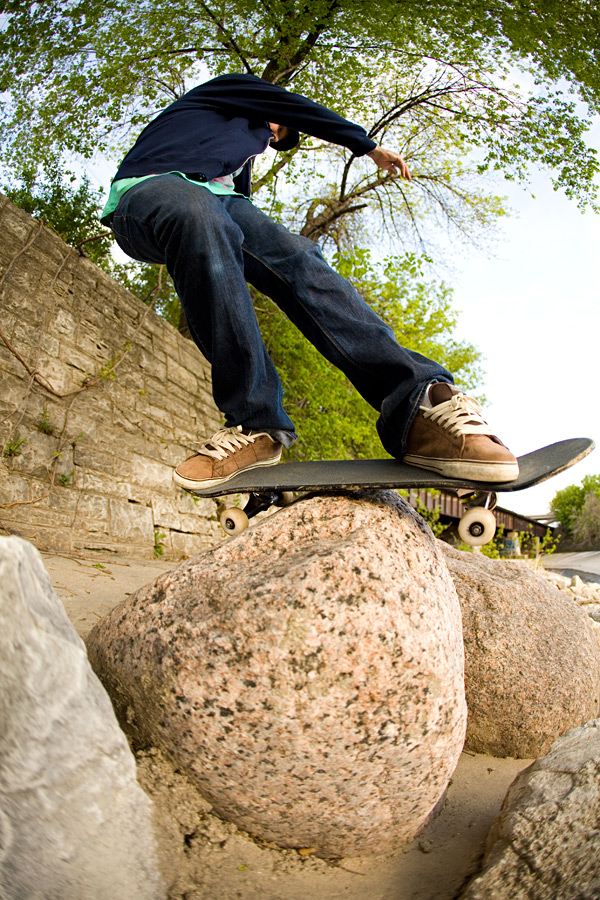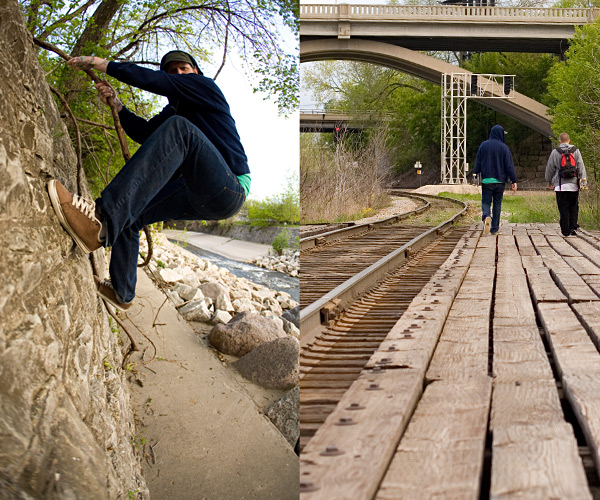 We actually skated a ton of spots that day, and had a great photo-less/mexican food eating time. I suppose Munz wasn't the only one blowing it that day. I think the MPLS dudes got quite a bit of footage though, perhaps they'll post it online one day. Then I will make a link to it. That's how the internet works, I suppose.