First off, this is already like a week old, but Milwaukee Skateboarding put up a new video clip, and I forgot to link to it. This is where you click on the link to watch it.
Looks like our e-brothers-in-arms from The Plat are going to be in town in a couple of weeks. Obviously they are coming to skate the most spectacular skatepark in the providence, Cream City, and hopefully things will also involve a Silk visit or four. I hope you guys bring your wacky moves along, I want to make an even stupider video clip than the one I made yesterday. The new utility box definitely lends itself well to stupid tricks, especially if you can do wacky manuals, which I cannot. Is it bad that I've been skating for like 13 years and I've probably done less nose manuals than the amount of years I've been skating? Perhaps. I think I did a switch one once though, that counts for like three regular ones.
I have a feeling Tim might be coming out of his update coma today. That just leaves Lord Cru. Where the hell is that guy?
Submissions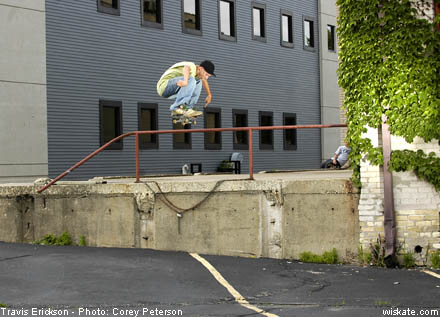 Another photo from Corey Peterson. Travis Erickson switch ollies over a pole. Tim told me dude is super good at skating. Between this and the sequences from the Cream City skate jam I put up a few weeks ago, looks like he's right.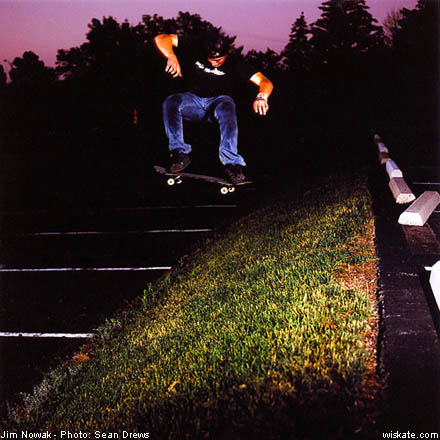 This photo looks really Wisconsin to me. I like Wisconsin.
Photo of the day #47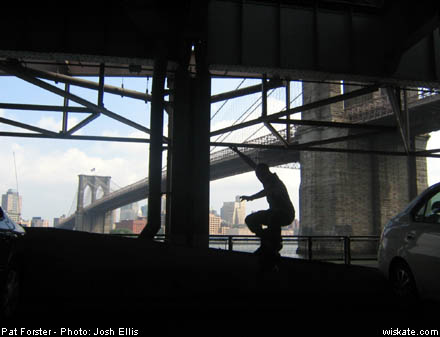 The Brooklyn Bridge and wallies. Two great things. I remember that there was a mutilated pigeon you had to avoid on the landing. I think I ended up running it over anyway.