thanksgiving brought me to the lovely state of connecticut. a great time was had, libations where shared, cigars were smoked and wacky pics were taken with mac book pros new camera.
heres some examples. im in the checkered shirt – i say this only because my own parents couldnt recognize me.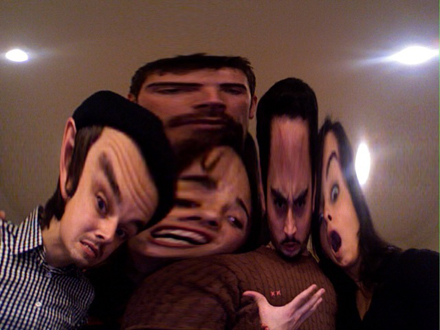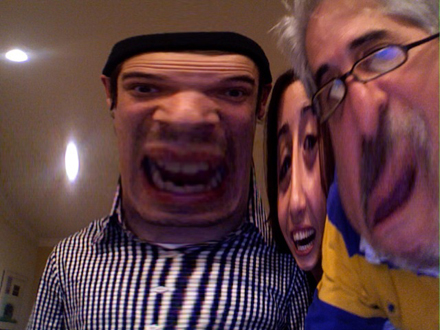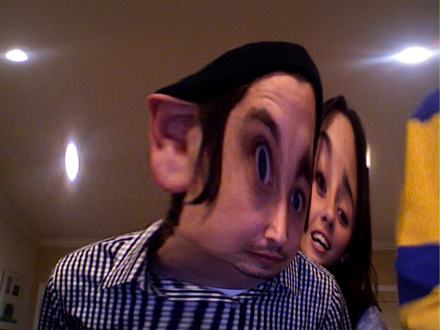 i was also informed of a "skate park" near my girlfriends parents home. alive with optimism i brought my board (and helmet just incase), only to be faced with the worlds worst skatepark. ontop of that, it was 10$ and FULL PADS. i mean come on. full pads. i havent worn a full set since, well, the flying fish madison days (photo of tim coming soon). so anyway, i went for it, full pads and all. can i be mad at the park – i mean at least they have a park right? aside from that i easily had about 20 years on some of the kids there and was asked if i was sponsored for doing this: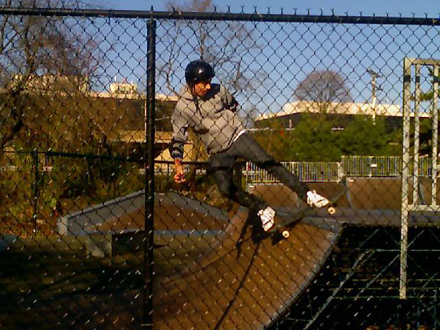 i just updated with 4 pics of myself. awesome.