San Diego day 5. I think my photos are all mixed up now. I'll just run with it.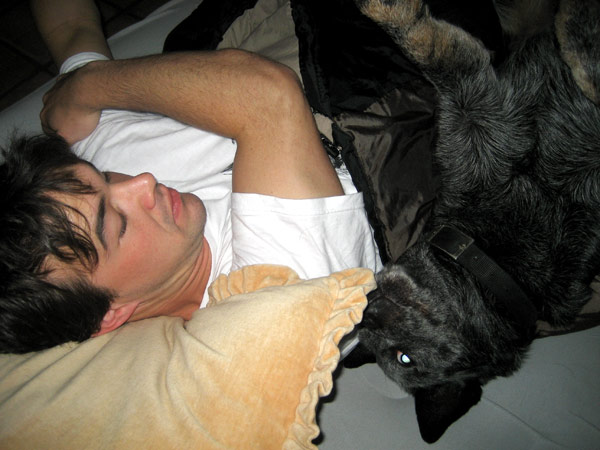 This is Blue Dog. They say Blue Dog is a Gay Dog. I never witnessed Blue around another dog of the male persuasion, but he did definitely take a special interest in Stemper. Entirely platonic, I'm sure.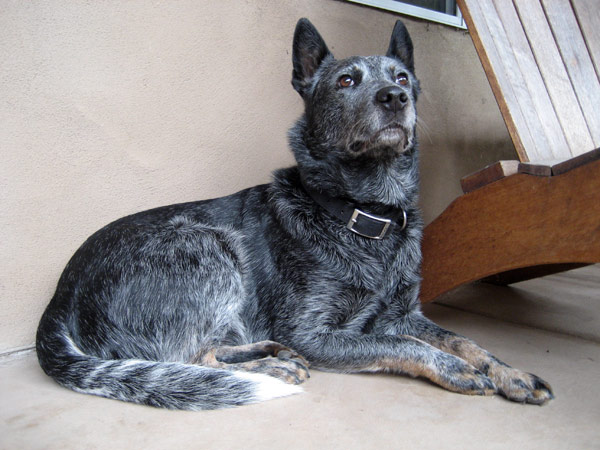 Blue Dog turns gray under the sunlight. Just like those HyperColor shirts I had in 8th grade. But they didn't turn gray, they went from pea green to bile yellow. Those need to make a comeback.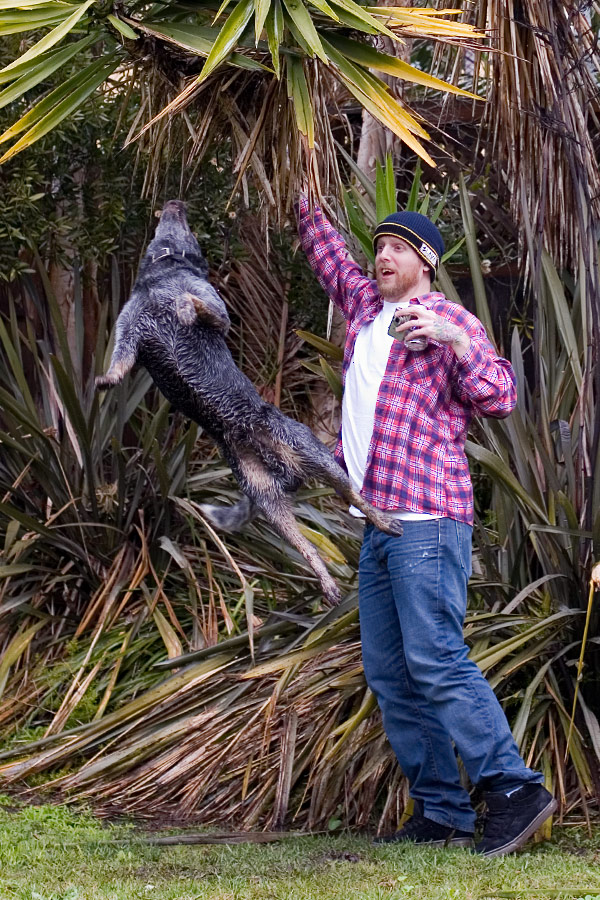 Blue Dog also likes to jump. A lot. It seems he has a sort of jumping A.D.D. After John had gotten Blue all hyped on the attack the tree fun game, he continued to bark and jump at the tree without anyone else's help for quite a long time. After that Blue Dog was Mud Dog.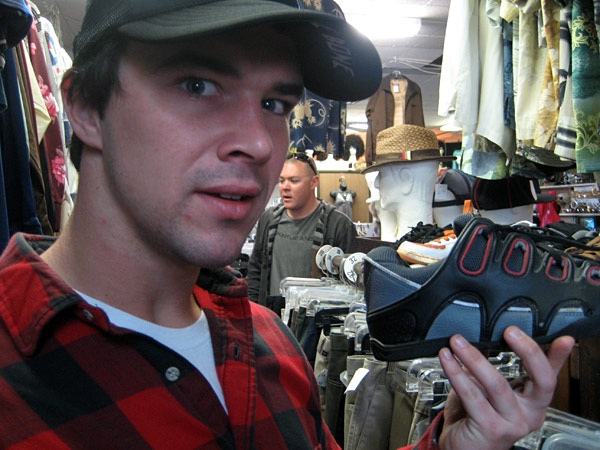 I thought D3s would be a common sight in the SD. Turns out these were the only pairs spied the entire trip. They were $9.99 at a second hand store. Later John told us he had sold a worn pair on ebay for quite a princely sum. Turns out there's still a strong demand for the D3. Here's hoping for a rerelease.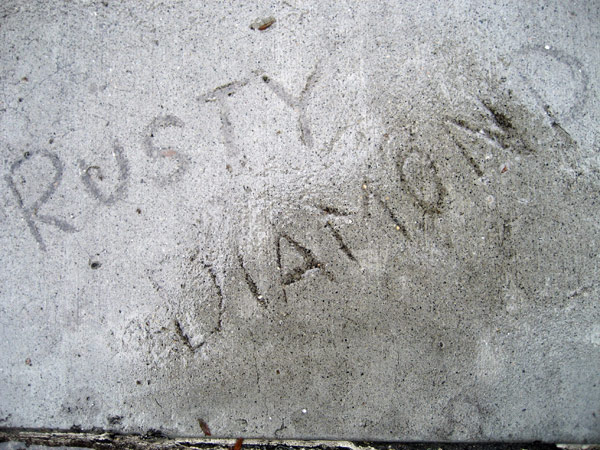 I never did catch what Rusty's last name was. Diamond probably isn't out of the question.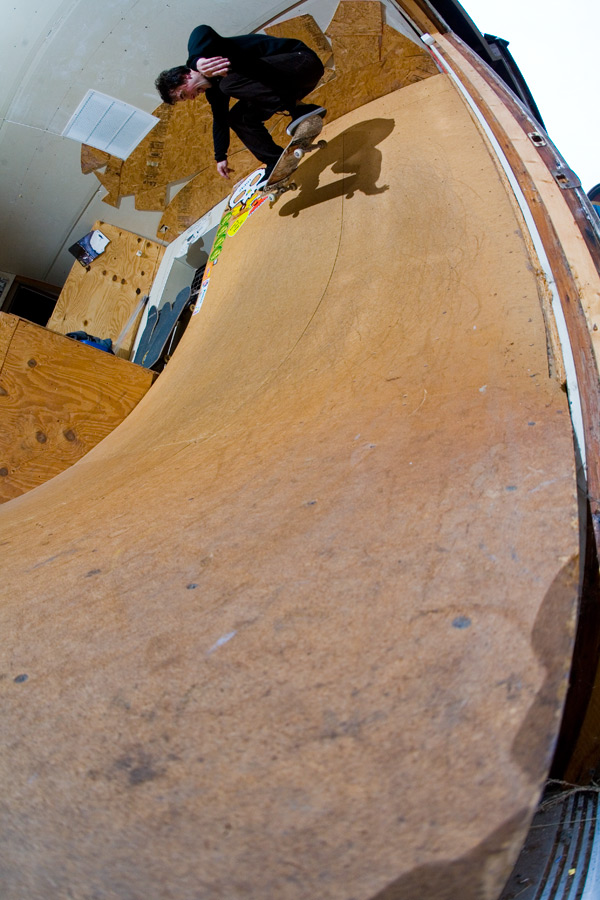 This is the radical indoor ramp we skated. Danny Stemper with a backside ollie on the vert wall.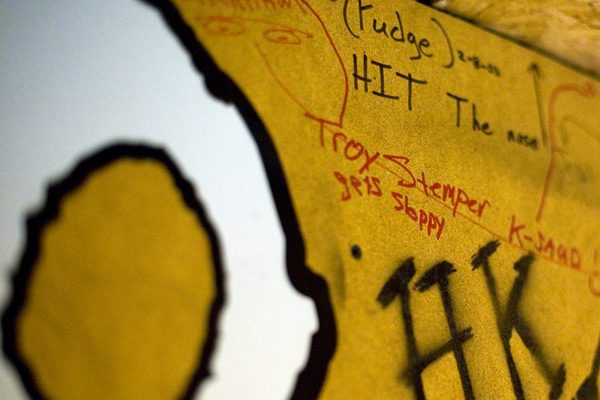 Whoever manages to drop in on the three foot side, pump hard as balls, and then smack their nose on the ceiling on the vert wall side gets to leave their autograph. Troy made Wisconsin proud.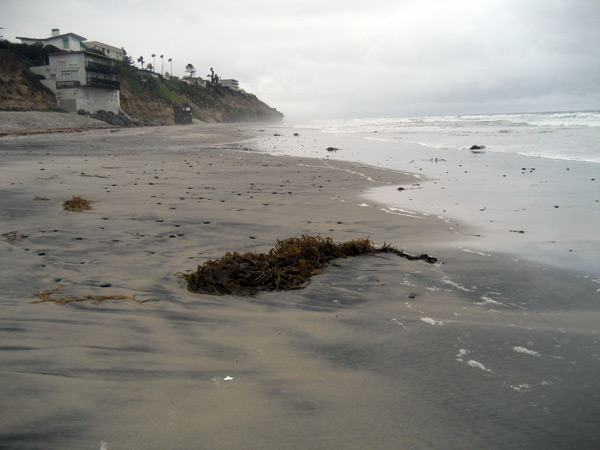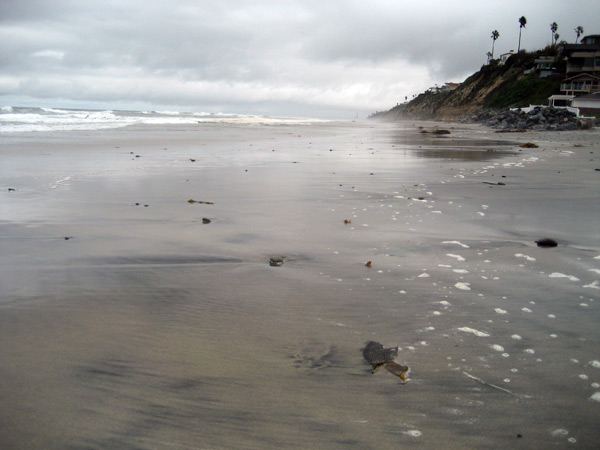 The beach looks pretty magical in the rain.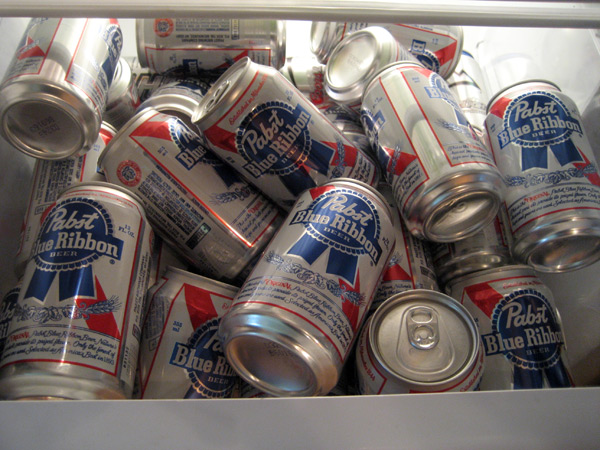 A sight rarer than D3s in the wild. PBRs in San Diego. Of course there was a pile of Coors Lights living under these.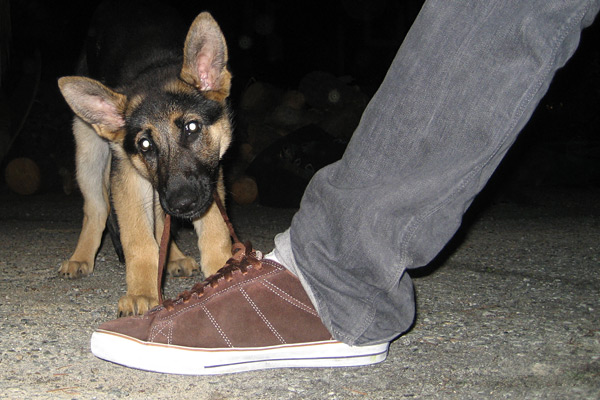 Jeff King's dog took a certain liking to my shoe laces. When he was done playing my shoes looked like the laces part of an old football.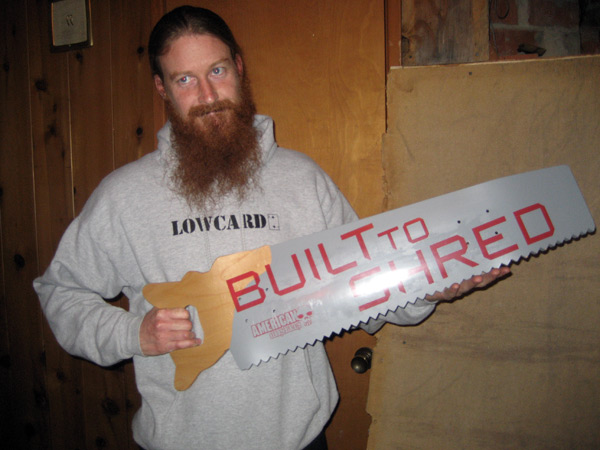 This is Jeff. You may have seen his show "Built to Shred" where he builds wacky things and then people skate it. They had just gotten done filming a new episode where people were skating all kinds of crap inside of his house. See that hole in the wall on the top right? Chad Knight had apparently just done a kickflip pivot fakie in it. Seeing it IRL didn't really help make that idea possible in my brain, but nevertheless the gladiator made it happen.
More, again, soon.