Alumni Video Premiere @ the Orpheum Stagedoor
Saturday December 9th, Two Shows: all ages @ 6pm, 18+ @9pm.
Performances by the Crest, the Last Hope, and Vilas Park Sniper.
$5 entry fee, buy the Alumni Video dvd for only $10!!
Another missed day of updates. Crap. I have another good excuse though, I have the flu right now and I was busy puking. I wasn't too worried about the internet at the time. Not much of anything else to talk about, so here's some pictures from Old Dude Night.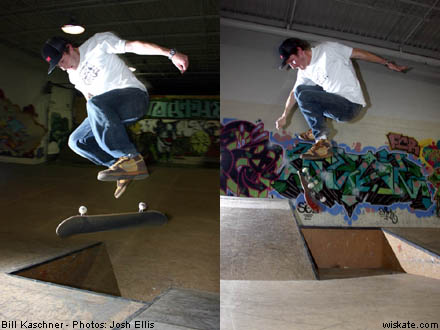 Here's two really crappy pictures of Uncle Will. On the left he does a bigspin kickflip to fakie over the gap. On the right is a switch frontside flip. Uncle Will kills it.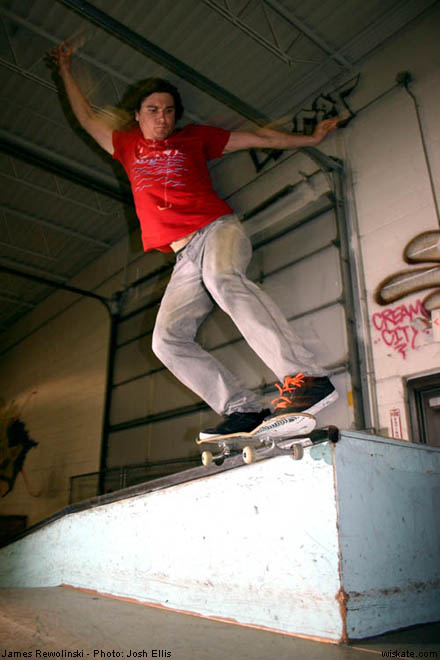 James backside smiths up the upwards ledge.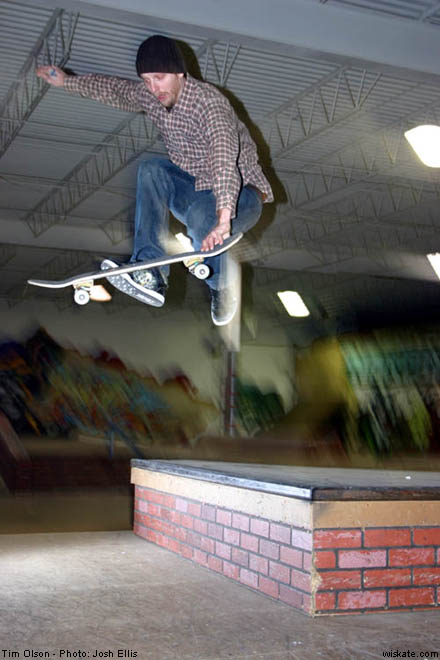 Finally we have Tim doing the Big South Side with a finger flip thrown in. He does the same trick in Gabe's latest video. He's at the Shedd Aquarium right now. One of the best places ever.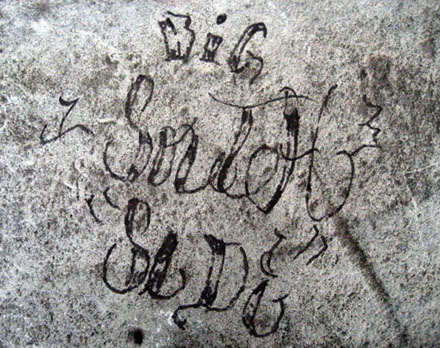 Sorry this update sucks, I'm kind of delerious.
Photo of the day #57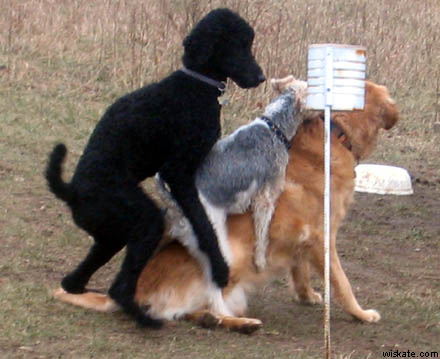 Fuck it, if it feels good, do it.