Originally posted March 29, 2007.
My grand idea is already falling apart. I thought it'd be easy to to look through the archives and find a bunch of great photos.  Then the "awesome" anecdotes that go with them would come rolling in like the waves on the sea. Alas, the reality isn't so nice. Back then we didn't wield cameras all day long like we do now. Or perhaps not much happened between the last one (end of February), and this one (end of March). I'm coming up dry.
This video does feature my favorite manual trick I ever filmed.  Danny did a great one.  I'll usually straight up refuse to even try to film a manual.  Not my cup of tea.  Solid ending celebration too.  Russ reused the gorking out for his weirdo video segments he had on Fuel TV.  Remember Fuel TV?  Wow, what a time to be alive.
I hope the next one goes better.  Until then, heres several photos without any skateboarding whatsoever.  Actually, the site used to rarely feature skateboarding, so maybe it is perfect.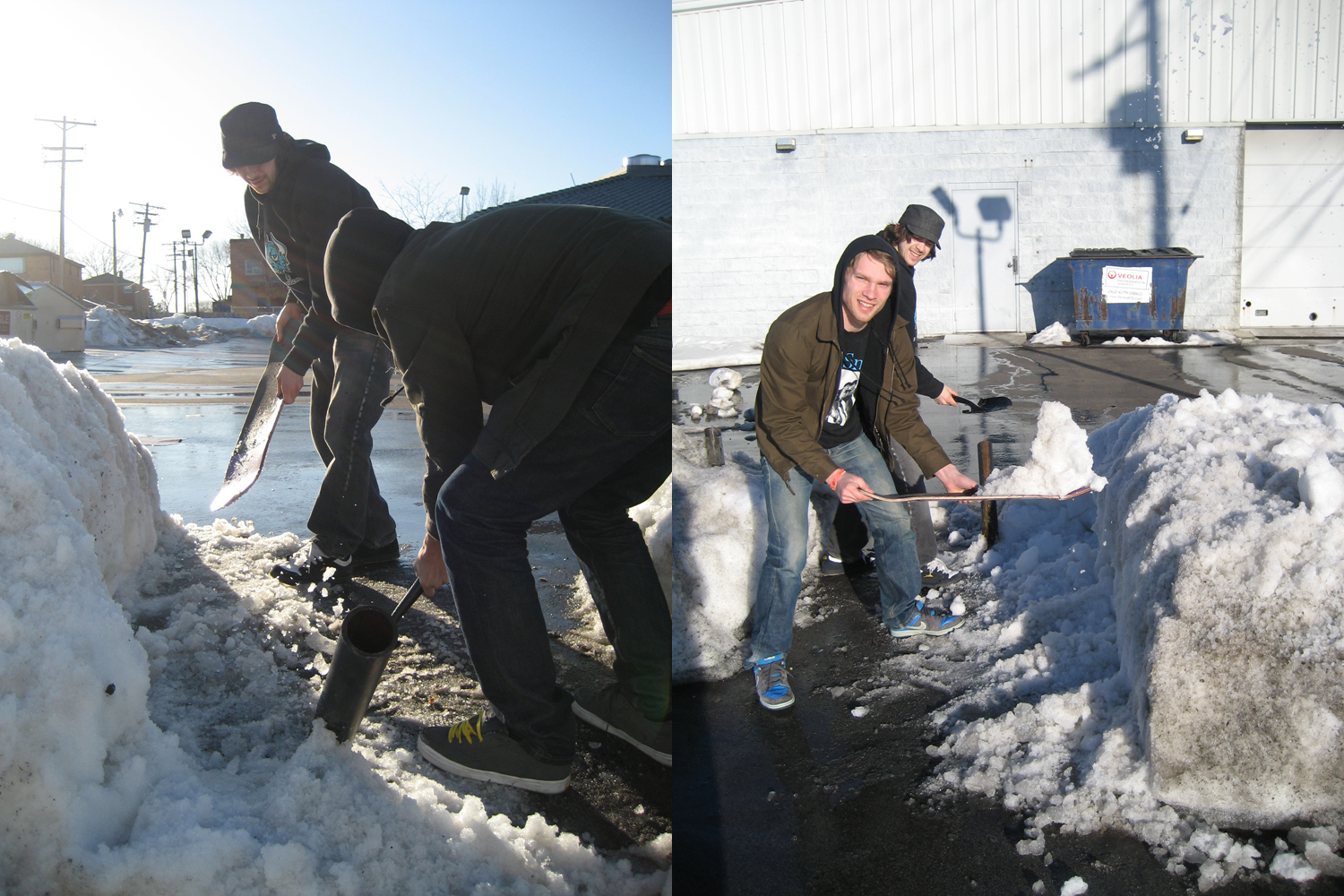 I do have these photos of digging out the polejam from the snow. Freeing it from it's icy prison. Allowing us to express ourselves freely on our skateboards. But no photos of us skating it.