I love snow. I really do. I like to drive in it more than anything else. Whippin' shitties and fishtailing in your favorite stick shift front wheel drive car while cause you're pulling the e-brake every couple of minutes is so much fun. Just don't run into the curbs. You'll end up needing new CV joints and A arms for your whip.
Speaking of snow, I used to live in a lovely city in the northern part of the state. Just on the outskirts was this huge ski jump. We used to climb it in the middle of the night after the bars closed. It was sketchy as hell! Who builds such sketchy stuff? And who the hell wants to ski off of it?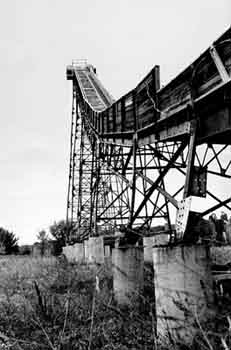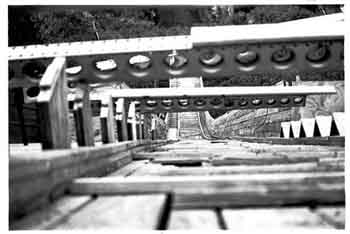 Who builds sketchy stuff… I do! I DO! Uncle Will and Jeff Chase had the opportunity to stand on my rickety creation a few summers ago. This is an old photo, but one for the ages. Jeff decided to get rid of his skateboard somewhere in the process… it barely made it back to shore. He probably threw out his dodgeball arm in the process. Nice job Jeff!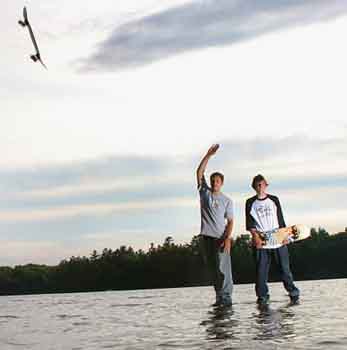 …
See more old sketchy stuff at my own little corner of the web.