This past weekend was nothing special. The usual painful bars, but Gabe did make the trip up here on Saturday and he, Tim, and I had quite the session at Cream City. In fact, thanks to the help of everyone else involved we were able to get more than three minutes of footage from one night of skating. I don't even know who some of these people are in this video clip, but still, thanks to everyone who helped out. Editing by Gabe Chan…
Nothing else new to report. Although, Tim and I do have the art showing this Friday. He hasn't drawn a flier yet, and it's four days away, so I just edited the one from last year. Tricky!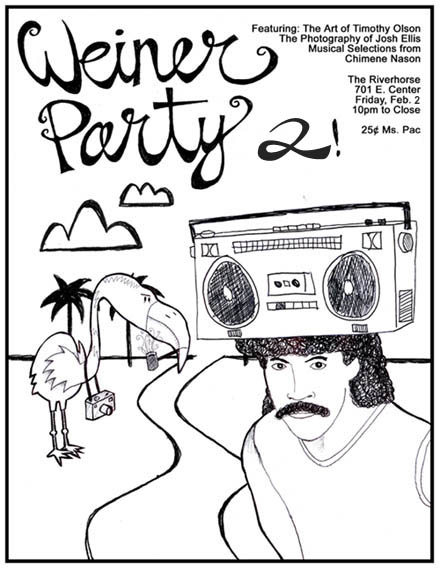 Last time I puked in the girl's bathroom. How will I top that?
I finally created the About / Contact page. Super interesting, I know! Check it.